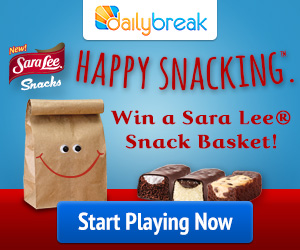 We have a new Sara Lee Coupons that you can get when you play the Happy Snacking Challenge on Dailybreak PLUS you will be entered for a chance to win 1 of 10 Sara Lee Snack Baskets!
This ends 3/18/2014 so start playing today!
Don't forget to get all the best Printable Coupons today, check out our Printable Coupons Page!