There are Kohl's Coupons you can use through 4/2 and get 4 Piece Food Network Dinnerware Sets for UNDER $10 each! These would be great gifts for a future college student or a wedding gift!
The 4 Piece Food Network Dinnerware Sets are marked down to $13.99 from the regular price of $30 which is a great price to start with. On top of that, when you use the code BUYNOW at checkout, you will get 20% off, and it stacks with the code BRUNCH15 for 15% off. That makes your final price $9.16! If you have a Kohl's Card, you may have a code that will get you an even bigger discount.
Remember, you can choose Free Store Pick Up to avoid paying shipping charges, otherwise, the shipping is Free on orders of $75 or more.
And see the Wayfair Outdoor Furniture Sale with up to 70% off!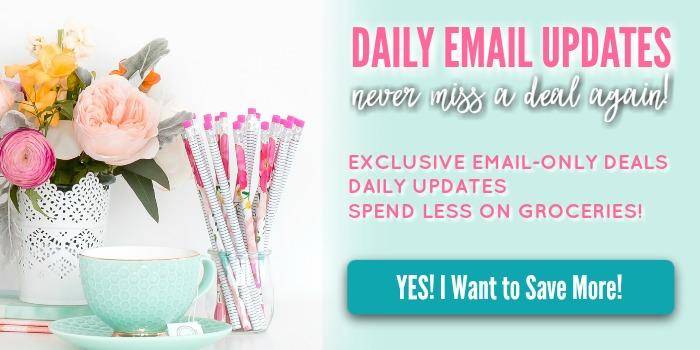 Never Miss a Deal Again! Join our Daily Hot Deal Alerts Email & get access to Exclusive Deals just for our Email Subscribers + You'll get Daily updates with all the best deals (both online & in store) so you can Save Even More! CLICK HERE to join our Community of People who Love to Save Money! We Make It Easy for You to Save!