Who is going on a trip this summer? If you need some new luggage, there are Kohl's Coupons you can use to get a super low price on this Prodigy Tour 32-in. Rolling Duffel Bag!
Kohl's has the Prodigy Tour 32-in. Rolling Duffel Bag for $29.99 which is WAY down from the original price of $80. If you text SAVE24 to 56457, you will get a unique coupon code for 15% off your order. That takes the price down to $25.49, and you can choose Free Store Pick Up at your local Kohl's store! The reviews are so good on this-4.3 out of 5 stars!
You can also check out my 12 Airplane Travel Hacks for Kids!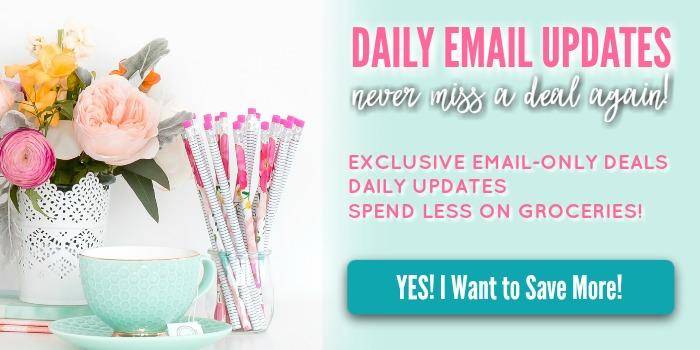 Never Miss a Deal Again! Join our Daily Hot Deal Alerts Email & get access to Exclusive Deals just for our Email Subscribers + You'll get Daily updates with all the best deals (both online & in store) so you can Save Even More! CLICK HERE to join our Community of People who Love to Save Money! We Make It Easy for You to Save!
Thanks, Krazy Coupon Lady!