Here is a great article by one of my favorite "Frugal Living" bloggers Songbirdtiff. When I read this I thought what a great way to get organized and spend even less in the end. Enjoy!
We all know that shopping clearance racks and thrift stores can help save money on the family wardrobe, but there is one way that we can save money without leaving our homes.
Create a Clothing Inventory.
Why do a clothing inventory? Well, there are several reasons…
MY LATEST VIDEOS
The change of seasons is a great time to weed out items that are worn out and in need to be replaced.
It's good to know what you have, before you buy a replacement. If your memory is anything like mine, you have no idea what you have from last winter.
This gives you time to make needed repairs to items, such as replacing zippers and buttons.
If you shop year round for great deals, it's likely you don't remember what you bought last spring. I never really know what I have to start off my winter wardrobe until I do a clothing inventory.
Steps:
1. Put away all your summer clothes– I pull all my summer clothes off hangers and fold them neatly to put in vacuum storage bags and under bed containers.
Bye, bye pinks and corals!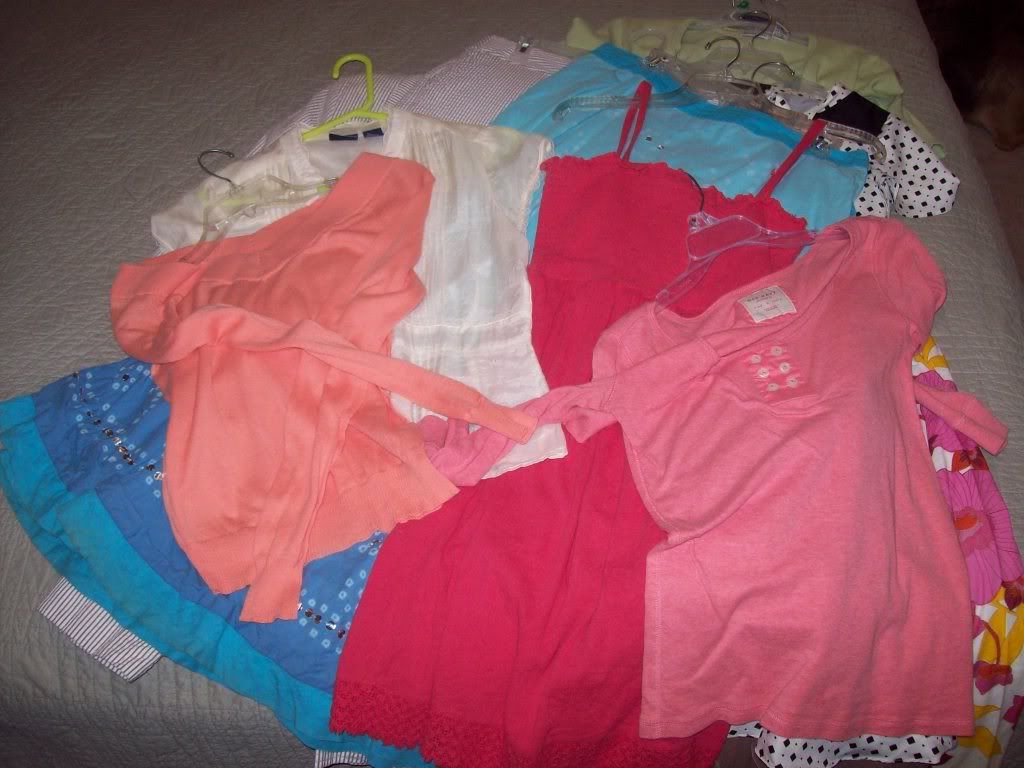 2. Bring on the winter clothes– Just dump those containers and vacuum bags of winter clothes all out on the bed.


3.
Organize
– I like to put my clothing in piles of like-items. I organize them according to each category on my Inventory Sheet: sweaters, jeans, dresses, etc.
4.
Write it all down
– I count how many items I have of each item and write it down under that category. I leave some room for notes. This is my clothing inventory…
Click to see a larger version
5.
Creating a shopping list
– In doing my inventory, I noticed that my black long sleeve t-shirt is worn out and needs to be replaced. I wrote that down in the left column. Since it's still very early in the season, I can wait for a good sale to come around in the next month or so, saving me from running out and buying one at full price when I'm ready to wear it.
Everything can be inventoried, including undies and shoes, but I suggest
starting simple and just doing clothes this year.
Tips:
Keep two baskets available, one for donations and another to discard worn out items. You can see from my picture that I used one basket, and then just made a trash pile on the floor. :)
I like to use my "trash" clothes for cleaning rags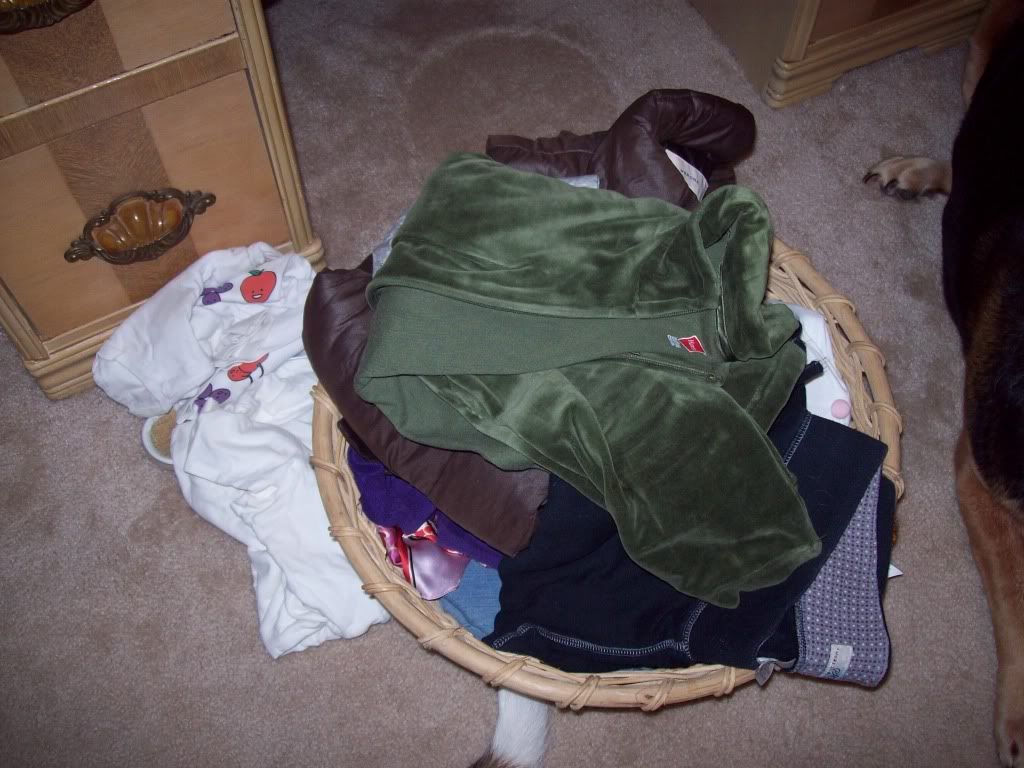 When hanging clothes, turn your hangers backwards. If, in the spring, the hanger is still backwards that item hasn't been worn all winter and should be donated.
Because I love y'all and to make your clothing inventory process a little easier,
I'm sharing my Inventory Form.