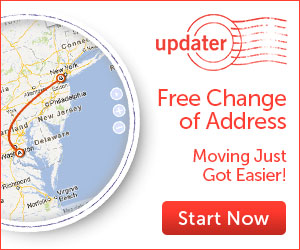 If you are in the process of moving, or will be in the near future, be sure to use the USPS Change Of Address Form online for FREE!  It's even easier to get all your USPS moving needs taken care of now.  Instead of finding time to run down to the post office and grab a form to fill out and wait in line, just go online and take care of it all from the comfort of your home.
If you are not moving, but know someone in the process, be sure to SHARE this post with them!
It's so easy!  Just head over to the USPS website to get started.