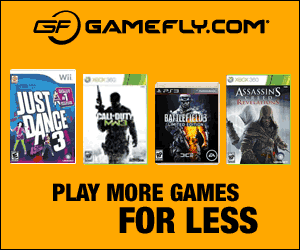 Sign up for a FREE 30-day trial of Gamefly.com today and you can Rent Video Games for FREE! This is perfect if your child likes to try out new games or changes from one to the next often.
Video games can be so expensive these days. And if you are worried that you will spend $60 on one the kids end up not even liking, this is a great way to try one or more out for FREE!
MY LATEST VIDEOS
You can cancel anytime during your FREE Trial and be charged nothing, or keep your membership going for just $15.95/month.
This is a rare 1-month trial from Gamefly.com. They normally only do a 7 day trial, so if you have been considering it, I would get signed up while it's available. So get signed up with Gamefly.com today!