Here's a great new offer you can sign up for! Toluna is an online survey company that also offers PAID Product Trials. That means you can get Free Products + Get Paid to review them by answering surveys about the products.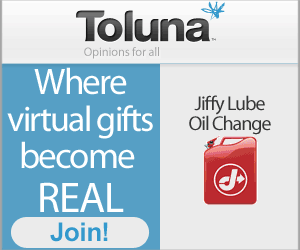 This is one of the many ways that companies get feed back on new products that haven't hit the market yet. One of the things I like about Toluna is that you can apply for these Product Trials and let them know you are interested in testing different products. Then the testers are drawn randomly from everyone who applies!
There is a new Product Testing opportunity open for Bourjois Eyeshadow Trio. Make sure you Sign Up for Toluna Here (Make sure you confirm your email address) Then Log In and apply for this offer. You have till 2/6 to apply for this Product Testing Opportunity!
MY LATEST VIDEOS
And pick up the FREE CoverGirl Eyeshadow & Blush $0.94 at Walmart!
Sign Up for Email Updates and Never Miss a Hot Deal Like this Again! Click Here to Sign Up!