Have you seen the viral idea of a Nacho Table? Here you can create the perfect dinner for nachos at home with all your favorite fixings. Let me share how easy it is to transform your kitchen table into a nacho table bar.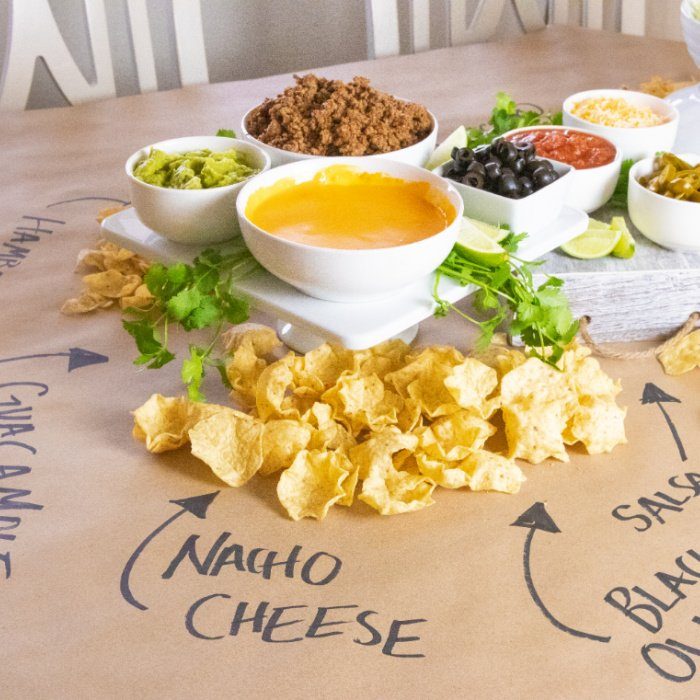 Serve this nacho bar up for an appetizer for game day snacking, dinner idea, etc. Seasoned ground beef, tortilla chips, cheese sauce, shredded cheese, tomatoes, and more all in one fun way to serve up this dish.
Nacho Table
If you are not sure where to start or how hard it is, rest assured it is super simple to do, and I will walk you through how to do it. This is fun, simple but a big appeal to serving up your nachos.
Why Make This Snacking Table
Fun presentation
Great for parties
A fun way to serve up dinner
You're able to add on any of your favorite taco toppings
Versatile in what you choose to use for your table
What Do I Need To Make A Nacho Table
Nacho Cheese Sauce
Tortilla Chips
Seasoned Hamburger Meat
Cilantro
Limes
Jalapenos
Shredded Cheese
Sour Cream
Tomatoes
Salsa
Black Olives
or any other nacho toppings as desired.
How to Make Nacho Table
Prepare your favorite nacho toppings and put them in bowls. You can use ceramic, paper or plastic, white or colors to match your party!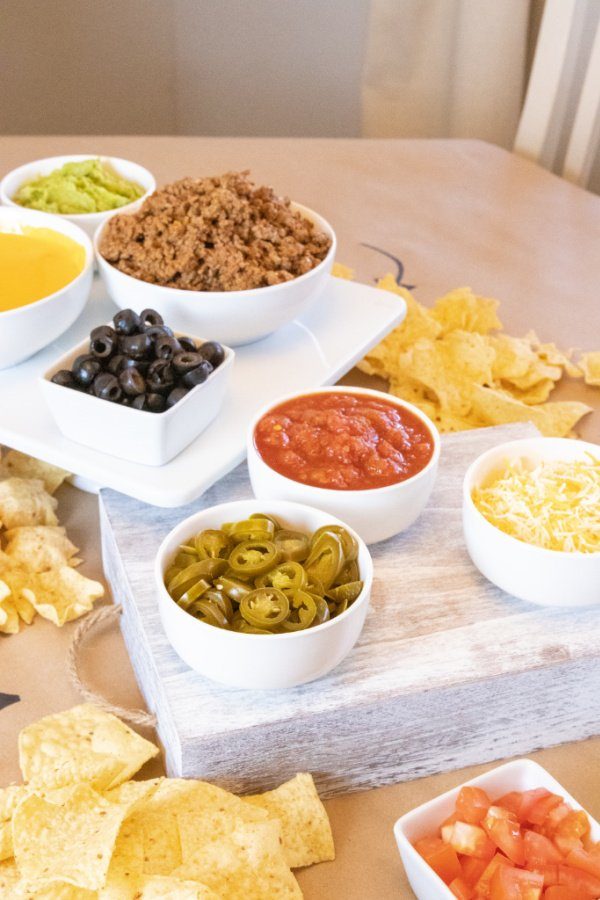 Place kraft paper on the table. To create a height with the ingredients in the middle of the table, place cake stands, boxes, or even upside-down bowls in the center of the table.
Add the bowls including toppings to the table. Scatter tortilla chips around the base of the nacho toppings like in the photos.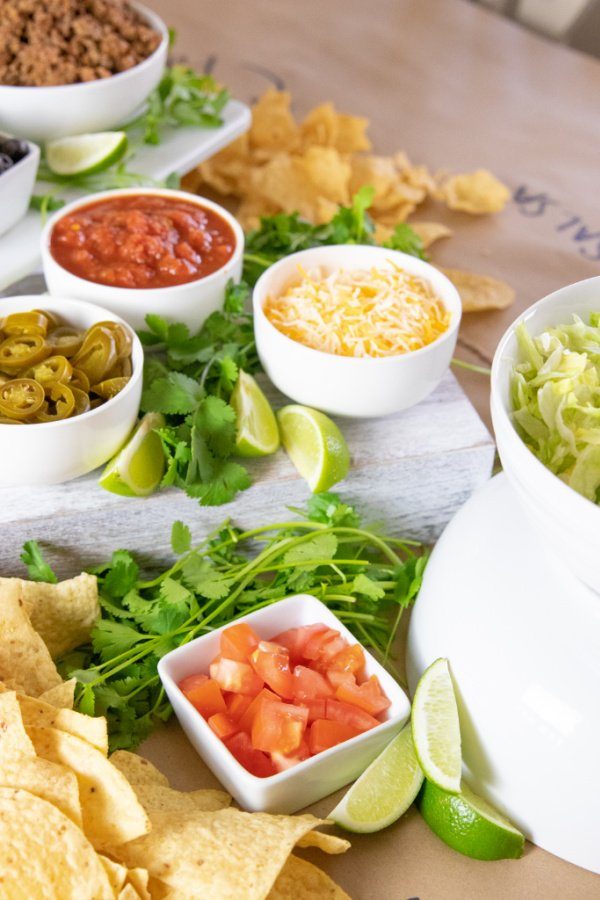 Lastly, place bunches of fresh cilantro among the bowls of nacho toppings and add slices of lime.
Now, you're ready to label the toppings with a sharpie. Write the toppings with fun arrows toward where they're set.
My family loves this for a DIY dinner or it's great for parties, too!!
Want More Mexican Recipes

Can I Use Chicken Instead Of Beef
Absolutely! In terms of meat use any or all that you want. Pulled pork, grilled chicken, beef, turkey, etc. Go ahead and use what you want or have on hand. Or make this a meatless nacho dinner if you will.