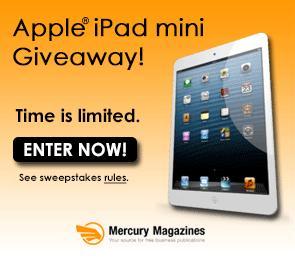 I am so happy to bring you this iPad Mini Giveaway that you can enter with Mercury Magazines! It is so easy to enter and all you need to do is set up a profile with Mercury Magazines and choose up to three magazines of your choice from the list.
You will then complete the form and the answers you give will determine which Free Magazines you could get and then you enter your delivery information!
That is all it takes to be entered in the iPad Mini Giveaway and also get some magazines for FREE!
For more awesome Free Stuff for you today, check out our Freebies Page for free samples, free products with coupons, and more!