If you have a busy week or just don't feel like cooking we are here for you! Check out 15 of the Best Family Meal Deals to Order on Busy Nights that Won't Bust Your Budget! Let's take a look at these tasty deal meals!
15 of the Best Family Meal Deals to Order on Busy Nights that Won't Bust Your Budget
Let's start with some basic guidelines. These Family Meal Deals are going to feed your family and save you some money. Not all deals are created equal. We will bring you a variety of deals that should satisfy everyone's craving and that won't bust your budget! Check back with us to see new deals when we find them.
1. Burger King Family Bundles
One of the best deals on Family Meals is at Burger King! Their Family Bundle includes 2 Sandwiches, 2 Drinks, and 2 Small Fries for just $12! If you need more food to add to your order then make sure you download the Burger King App and score some awesome freebies or for just a buck!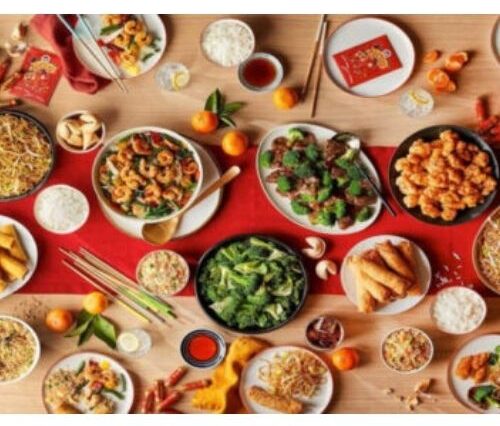 2. Panda Express Family Meal
If you are craving Asian cuisine then the Family Meal at Panda Express is a great option! Right now, head on over to Panda Express' website to score the family express meal for only $35! This meal includes two large sides, three large entrees, and can feed 4-6 people! We like that the meal has plenty of variety so everyone can find something they enjoy.
3. Pizza Hut Big Dinner Box
You know we have to include pizza! Instead of ordering a bunch of different pizzas, try the Big Dinner Box instead! They have 4 Dinner Boxes for you to choose from and you have options! The Big Dinner Box with WingStreet Breaded Boneless Wings for $23.99. You can also choose the Big Dinner Box with Pasta which includes pizza, breadsticks, and pasta! All these options help satisfy all the cravings!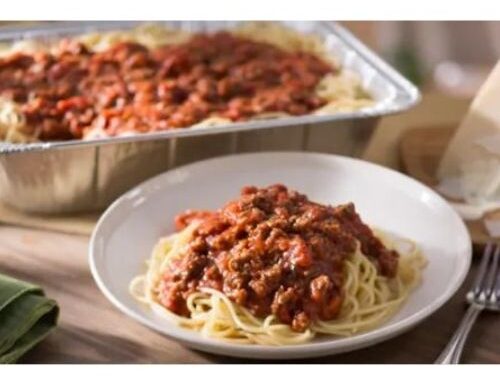 4. Family Takeout Meals at Olive Garden
The Olive Garden has really upped the game with its Family Bundles! If you do not want an entire meal, then you can order from their Family-Size Pans (serves 4-6)! I like all the options! Olive Garden also has a Large Family-Style Lasagna Bundle (serves up to 12) and it comes with 2 Jumbo House Salads, 2 dozen breadsticks, and Lasagna Classico! You had me at breadstick! Check out the Top 10 Olive Garden Specials that we found!
5. Family Meal Baskets at Cracker Barrel
There aren't many restaurants that offer Chicken n' Dumplins Family Meals and Pancake Breakfast Family Meals but that's exactly what you will find at Cracker Barrel! Sometimes you just need a good comfort meal but eating it at home, in your pj's, with no intentions of leaving. They have a lot of choices and you can add family-sized sides and desserts!
6. Boston Market Family Meals
The Family Meals at Boston Market gives you some choices. Choose from Rotisserie Chicken, Roasted Turkey, BBQ Ribs, or home style Meatloaf, with sides and cornbread. I love the healthy choices with this meal and add some mac n' cheese for the kids!
7. Family Meal Deals at Noodles & Company
Noodles Family Meals are going to allow everyone to get their favorite bowl. Order an Italian Bowl, Mac Pack, Asian Bowls, and World Flavors. Each of these meals will feed up to 4 people.
8. Einstein Bros Bagels Family Meals
Bagels anyone? If you have an Einstein Bros Bagel in your area then you can grab one of their Family Meals! They have a Brunch Box that has several bagel options and comes with yummy muffins. You can also grab the Family Pizza Bage Box to feed the pizza cravings. You could also get their Pizza Bagel Kit and it comes with everything you need to make your own pizza bagel! How cool is that!

9. Panera Bread Family Meal Deal
If you are looking for something healthy then you cannot go wrong with the Family Meals at McAlister's! They have several options that include salads and sandwiches. The Family Feast comes with 4 half sandwiches, 1 whole salad, 1 group soup and 1 whole French baguette. This one serves 4-6 people. Go here to see all the Panera Family Meal options.
10. Red Lobster Family Meal Deals
Give me ALL the Cheddar Bay Biscuits!! Satisfy your seafood craving with a trip to Red Lobster! They have everything from shrimp meals to salmon family meals! Most of their meals will feed 4 people. You will get to choose from two family-size sides. Of course, you will get a box of biscuits!
11. Chick-fil-A Family Meal Deal
One of the easiest choices for our family is Chick-fil-A. It's the one place we can all agree on so it makes sense to grab their Family Meal Deal! You can choose between 30-count nuggets, 4 chicken sandwiches, or 4 spicey chicken sandwiches. Pick from 4 sides: 4 medium waffle fries, 4 medium mac & cheeses, or 4 chocolate chunk cookies. It also includes One Gallon of Iced Tea (sweetened or unsweetened).
12. Chili's Party Platters
Chili's has some delicious Party Platters that you can grab! You can pick up everything from fajitas, add some chips & salsa and add some drinks. They also have the Party Platter Big Mouth Bites. That's a platter of burger sliders. Yum!
13. Bob Evans Family Meals
One of the best places to get family meals is Bob Evans! They have a variety of choices for your family. Are you craving pot roast, they have you covered. Say it's the middle of July and your family is craving a Thanksgiving meal. No problem, just go online and order the Any Day Thanksgiving Family Meal! Comes with Turkey, Dressing, Cranberry Relish, Mashed Potatoes, Gravy, Rolls, and Apple Pie!
14. Wendy's Family Meal
One of the best deals is at Wendy's! This deal includes 2 Spicy Chicken Sandwiches, 2 Junior Bacon Cheeseburgers, and 4 Small Fries for just $15! That saves you about $4.50. You can also grab some good deals with the Wendy's App!
15. Qdoba Family Meals
I am going to end with queso! Just give me chips and queso and I am good. Qdoba doesn't have a great selection of family meals but they do have queso so I'm adding them. Qdoba gives you a lot of food with your family meals so you should easily be able to feed 4-5 people. Don't forget the queso!!
This should give you a variety of food choices for your family meals! What is your favorite Family Meal Deal? Let us know in the comments!