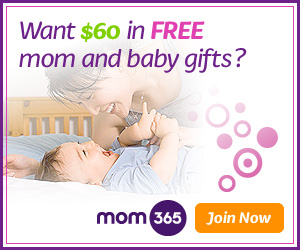 If you join Mom365 today, you can get $60 in gifts, including a FREE $20 Shutterfly Gift Card! You will also get a $20 gift card from Back-buddy.com and a $20 keepsake from Mom365 Newborn Photography!
The Shutterfly gift card will arrive via email. It may take up to 7-10 days to receive the gift codes in your email. I signed up for this company about 3 months ago and I did get my Gift Card via Email after about a week so make sure you sign up and are patient!
Once you are signed up for Mom365 you will start receiving  "What's up with your baby", a weekly email all about your baby's development. These are great!
So head over to get signed up today and grab your FREE $20 Shutterfly Gift Card!