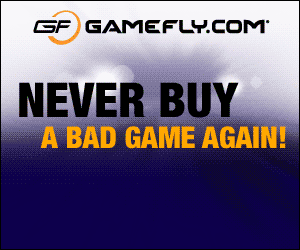 For a limited time you can get a FREE 10 day Trial to Gamefly! This is perfect if you have a little gamer in your house, or a BIG gamer for that matter.
Gamefly is such a great way to try out new games before you spend the money to buy them. Or if your kids tend to just play games for a short time before they move on, this is also a great option rather than always buying new games.
After your free trial you can continue for just $5.95/month or cancel at any time.
With Gamefly you can select the games you want from their online library of over 8,000 titles. Shipping is FREE both to you and back to them.
You can play the game as long as you want and then return it when you are ready for a new one. If you decide you REALLY like a particular game, you can keep it and pay a discounted purchase price.
Gamefly has also added a great online feature where you can download and play unlimited games for FREE!
This may be a great idea to have during summer vacation. When the kids get bored of a new game you can just go online and request a new one.
So head over to sign up for your FREE 10 day Trial to Gamefly before this opportunity ends!