We've found another great Candy deal for you!!! This Target Halloween Candy Sale is going to help you get ready for all of your Halloween Parties and Trick or Treaters! We love Target Coupons & Sales, and this one is pretty sweet!

Target Halloween Candy Sale
Target has a great deal going on for some of their Halloween Candy. They are offering Buy 1, get 1 50% off with same-day order services. And, you can get same-day pickup!
This Mars Chocolate Favorites 135 count bag is $15 and part of the BOGO 50% off sale. This is a BIG bag of candy, and it has all my favorites! Choose Order Pick up and you can get Two of these bags for only $26.32!
This Skittles Starburst and Life Savers Halloween Fun Size Mix is another one you'll want to grab. These bags are $15.99 and part of the BOGO 50% sale when you choose same-day pickup or get them shipped. You could get two bags for $26.32 if you choose pick up.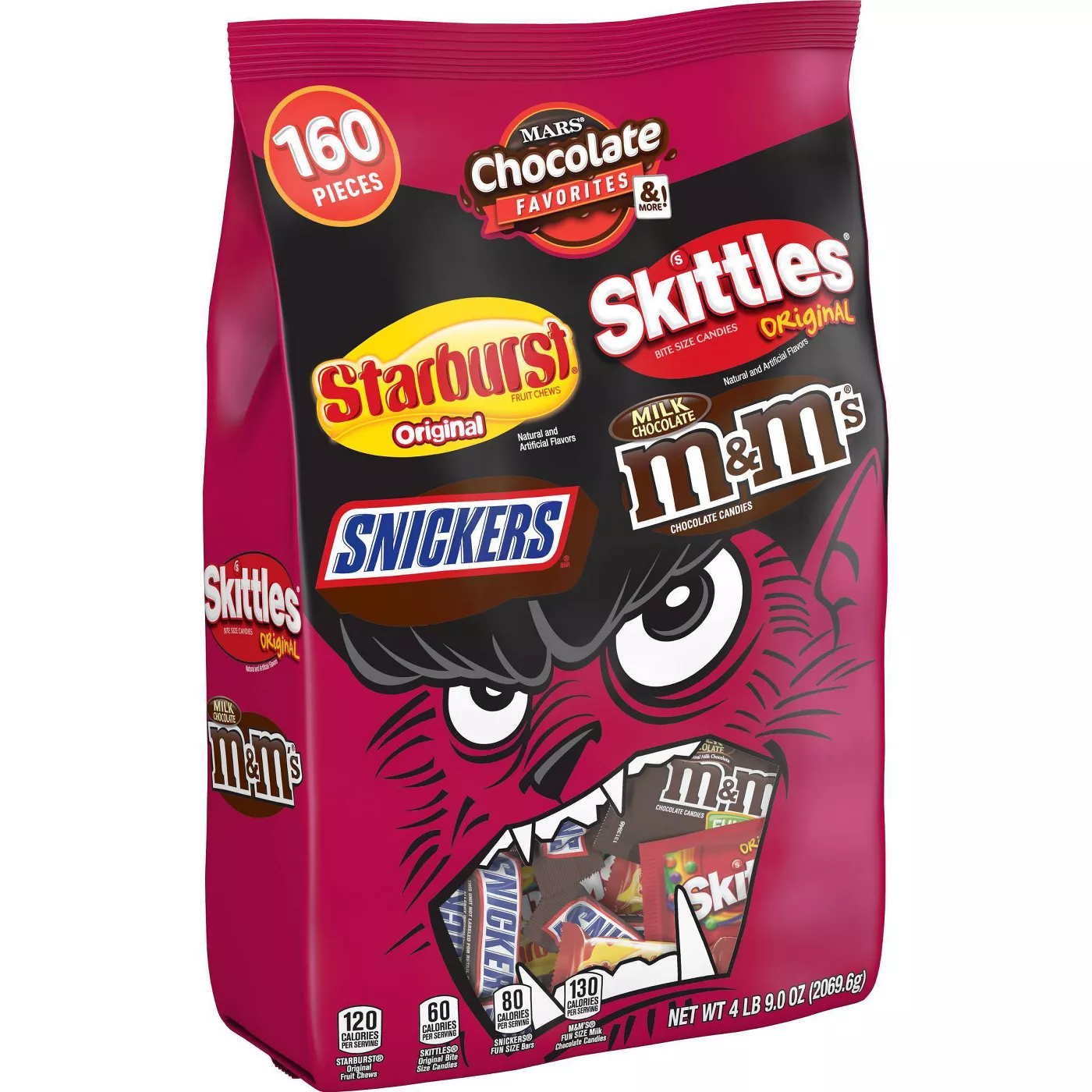 This great variety bag by Mars has a little something for everyone! 160 pieces for $15.99! It is also included in the BOGO 50% off sale. You could pick up two of these great bags for $26.32!
These are just a few of the candies included in the BOGO 50% off sale! So many yummy options! If your life is crazy busy like mine right now this same day pick up is a great option! It keeps me from spending all my time strolling the Target aisles like I normally would! HA!
Don't miss out on this Target Halloween Candy Sale while it's going on!