If you are looking to organize your kitchen, check out the Kitchen Sale with up to 70% off. There are great prices on canisters, spice racks, and more! What makes that even better is that when you sign up for their emails, you get a coupon for 10% off ;)
You can get the 10% off Wayfair.com Coupons by simply entering your email address you will get the 10% Off Coupon good on your first purchase at Wayfair. Wayfair.com has some amazing furniture and home decor and it's all at great prices, so check it out today! They have Free Shipping on orders of $50 or more, so make sure you get everything you need in one order so you hit that minimum :)
Someone recently asked me about these! I found the 13.2 Gallon Motion Stainless Steel Trash Can for only $44.58.
They even have Fiesta Dishes! The 3 Piece Bistro Sets are down to $27.99 with lots of color options!
The HUGE 30-Piece Plastic Food Storage Container Set is WAY down to just $6.17! That is a lot of storage containers for cheap!
This is one of my favorites! You can get this Bamboo Mug Tree for only $14.75!
I am seeing this adorable Bread Box for $24.82, and I think that is a great color to brighten up the kitchen.
 The great looking 3 Piece Storage Canister Set is on sale for $18.84, down from $35!  There is so much more in this Kitchen Storage Sale and don't forget to grab your 10% off Wayfair.com Coupons to save even more :)
And check out the Wayfair Patio & Backyard Sale up to 70% off! Fire Pits, Seating, & More!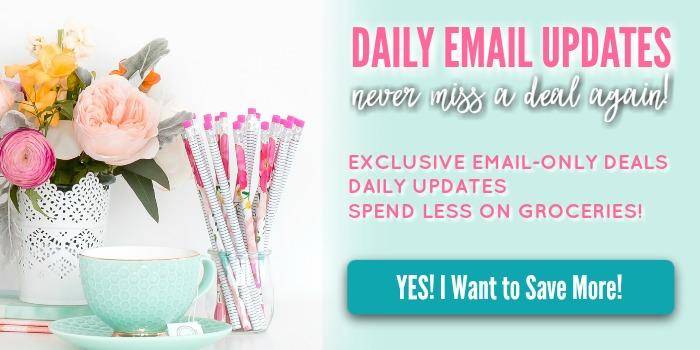 Never Miss a Deal Again! Join our Daily Hot Deal Alerts Email & get access to Exclusive Deals just for our Email Subscribers + You'll get Daily updates with all the best deals (both online & in store) so you can Save Even More! CLICK HERE to join our Community of People who Love to Save Money! We Make It Easy for You to Save!