If you were looking to save on some household essentials, there are lots of Amazon Household Deals that are LIVE NOW! There are some AMAZING deals on top brands like Tide, Cascade, Glad, Finish and more! Make sure you check out all of the other great Amazon deals we are finding for you lately.
Amazon Household Deals
Today, Amazon has some greats deal on Household Items with a save $10 when you buy 3 select items! They always have a nice variety of products in this promotion, but they tend to sell out quickly, so be fast! It looks like they are limiting each product to just 2 each, so you'll have to mix and match to get the discount. Here's what I did based on the products below……
Tide Pods, 61 ct – $18.38 (Buy 1)
Glad Trash Bags, 68 ct – $15.47 (Buy 1)
Downy Dryer Sheets, 240 ct – $8.94 (Buy 1)
Buy 3, Get $10 Automatic Discount
$10.93 ea wyb 3 after discount!
This was based on what products I was in need of, but you can get a lower out of pocket if you need something different. Here are some of the good deals I see…..
Tide Pods are on many lists and you can get this 61 count Tide PODS Plus Downy 4 in 1 HE Turbo Laundry Detergent Pacs for $18.38, so when you buy 3 you'll save $10 off automatically!
I'm always in need of garbage bags! Grab this 68 ct 13 gal Glad ForceFlex Tall Kitchen Odor Shield Drawstring Trash Bags for $15.47 and when you buy 3 you'll save $10 off automatically!
Tide is a product that a lot of people love to buy on Amazon when they have savings like this. You can get Tide Free and Gentle HE Laundry Pods, 81 Pacs, Unscented and Hypoallergenic for Sensitive Skin, 81 Loads for $19.97 each, so when you buy 3 you'll save $10 off automatically!
Another great priced deal is on Bounce Dryer Sheets!! You can get the 240 count box of Bounce Dryer Sheets for $8.94 each. You can buy 3 products and you'll pay as low as $5.61each after discount.
You can order a nice price on Gain Flings Laundry Detergent Pacs! It's on sale for $20.99 each, so just buy 3 and after $10 off instant discount, you'll pay just $17.66 per tub!
These are just a few items so be sure to take a look at all of the Amazon Household Deals because I know they will sell out fast!
Here are a few tips for saving 15% With Subscribe and Save:
1. You can increase your Subscribe and Save Discount from 5% to 15% when you order 5 Subscribe and Save items in the same month.
2. Check your Subscribe and Save Shipment Date in your account, Mine is the 6th of each month, so I just have to buy 5 Subscribe and Save Items before that date and they will automatically increase my discount from 5% to 15% when I order my 5th item.
3. You do not have to order all 5 items at one time, but it's sometimes easier that way! You can also order more than 5 items per month and every item over 5 also gets the 15% discount!!! See all the Subscribe and Save Items Here.
4. Set your Delivery Time Frame to 6 months on each item, You can cancel at any time under "My Account, Manage Subscribe and Save" and that gives you plenty of time to decide if you want the item shipped again!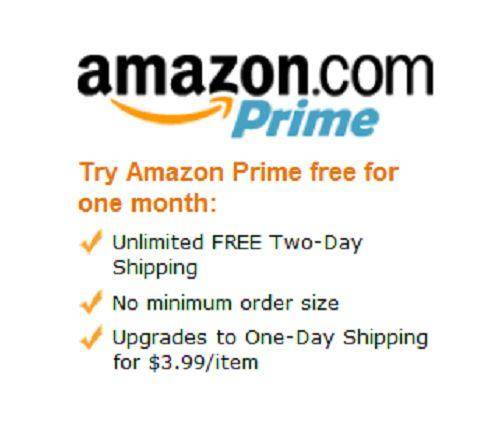 Right now you can grab a FREE 30 Day Trial to Amazon Prime and get Free 2 Day Shipping on thousands of items sold by Amazon.com.
You will get Free Shipping if you have Amazon Prime or on orders of $25 or more and if you don't have Prime, you can sign up for a Free 30 Day Trial of Amazon Prime here. Find more Amazon Deals on our Amazon Deals Page.
Amazon.com Price: Pricing Varies (as of 04/08/2020 10:03 CST) Product prices and availability are accurate as of the date/time indicated and are subject to change. Any price and availability information displayed on Amazon.com at the time of purchase will apply to the purchase of this product. We are not responsible for and cannot control changes in pricing and availability. These change frequently so we recommend that you always double check the price before making a purchase.
Plus, don't forget to checkout the Amazon Deals Page for all the latest Amazon Deals!