If you have an American Girl fan in your life I may have something for you! American Girl Doll Wellie Wishers Dolls for Sale right now!!! Kohl's and Costco both have these great dolls for $60! I know these are going to be super popular American Girl Deals this Christmas!
American Girl WellieWishers Dolls for Sale
I've found American Girl Wellie Wishers at Kohl's and Costco for you right now! Check them out and decide which one your girl needs!
Kohl's Wellie Wishers Deals
Kohl's has the Wellie Wisher Dolls for $60. This product is not eligible for coupons. You can earn Kohl's Cash. And you are able to earn and redeem Kohl's Cash and YES2YOU Rewards on this product. You need to shop NOW if anyone on your shopping list has been wanting a Wellie Wisher Doll!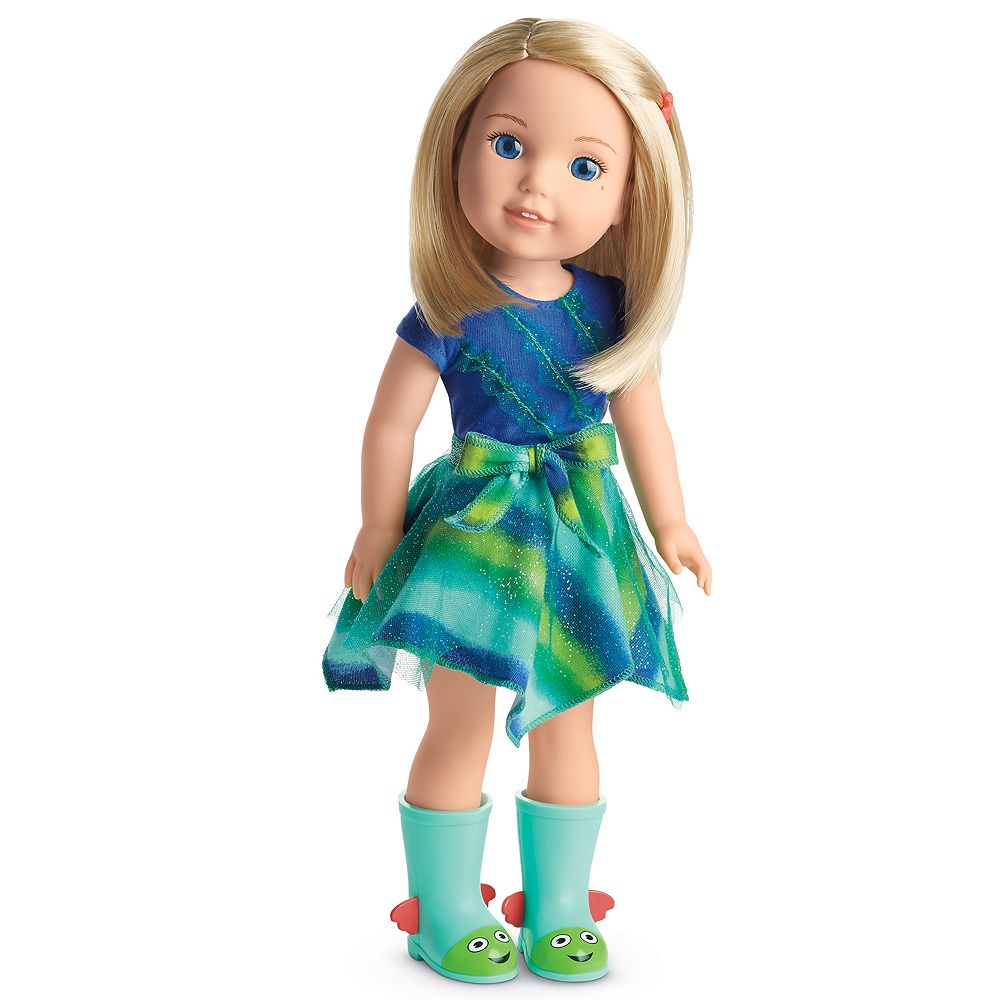 American Girl WellieWishers Camille Doll
This Camille Doll is $60 right now. You would earn $15 Kohl's Cash when you purchase. So it would be like paying $45! Don not wait this will go QUICK!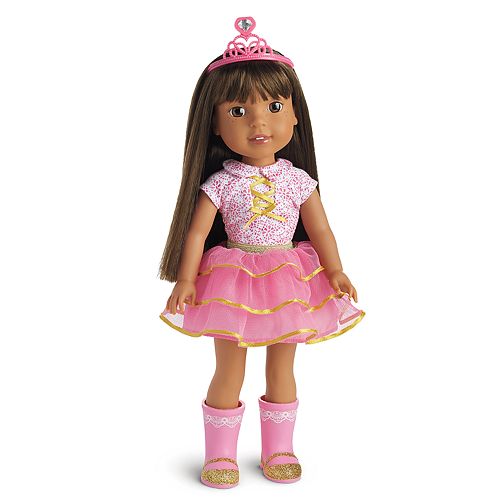 American Girl Wellie Wishers Ashlyn Doll
This little cutie is $60 also. The Ashlyn Doll has the cutest little outfit! Don't forget that you would earn $15 Kohl's cash on her as well! Like paying $45!
Head on over to Kohl's to check out all of their American Girl Dolls & Accessories!
Costco Wellie Wisher Deals
I am seeing five different Wellie Wishers Doll sets online at Costco to choose from. They are all $99.99 and include the 14.5-inch doll, backpack, and accessories. There may be different choices in-store.
American Girl WellieWishers Willa Doll
How sweet is the Willa Set??? Those little boots are the cutest and it comes with her pet bunny! Only $99.99 at Costco right now.
American Girl WellieWishers Kendall Doll
Look at all that comes with the Kendall Doll! THREE pairs of shoes, two outfits, the Santa plate, and more!
Head on over to Costco to check out all of their American Girl Dolls!
Sign Up for our FREE Black Friday Deal Alerts and be the first to know about New Black Friday Ads, Hot Black Friday Deals and The Best Ways to Save On All Your Holiday Shopping!
You can also request to join our Black Friday Group on Facebook for updates on the best daily deals and lightning deals + All of our favorite sales each day!