Time to get those Christmas Tee's bought!!! Carters Doorbuster Deals are here to help you get ready for all the Christmas fun that is heading your way! There are SO many great Doorbusters available that you must check out! Also, make sure you check out our Black Friday Ads!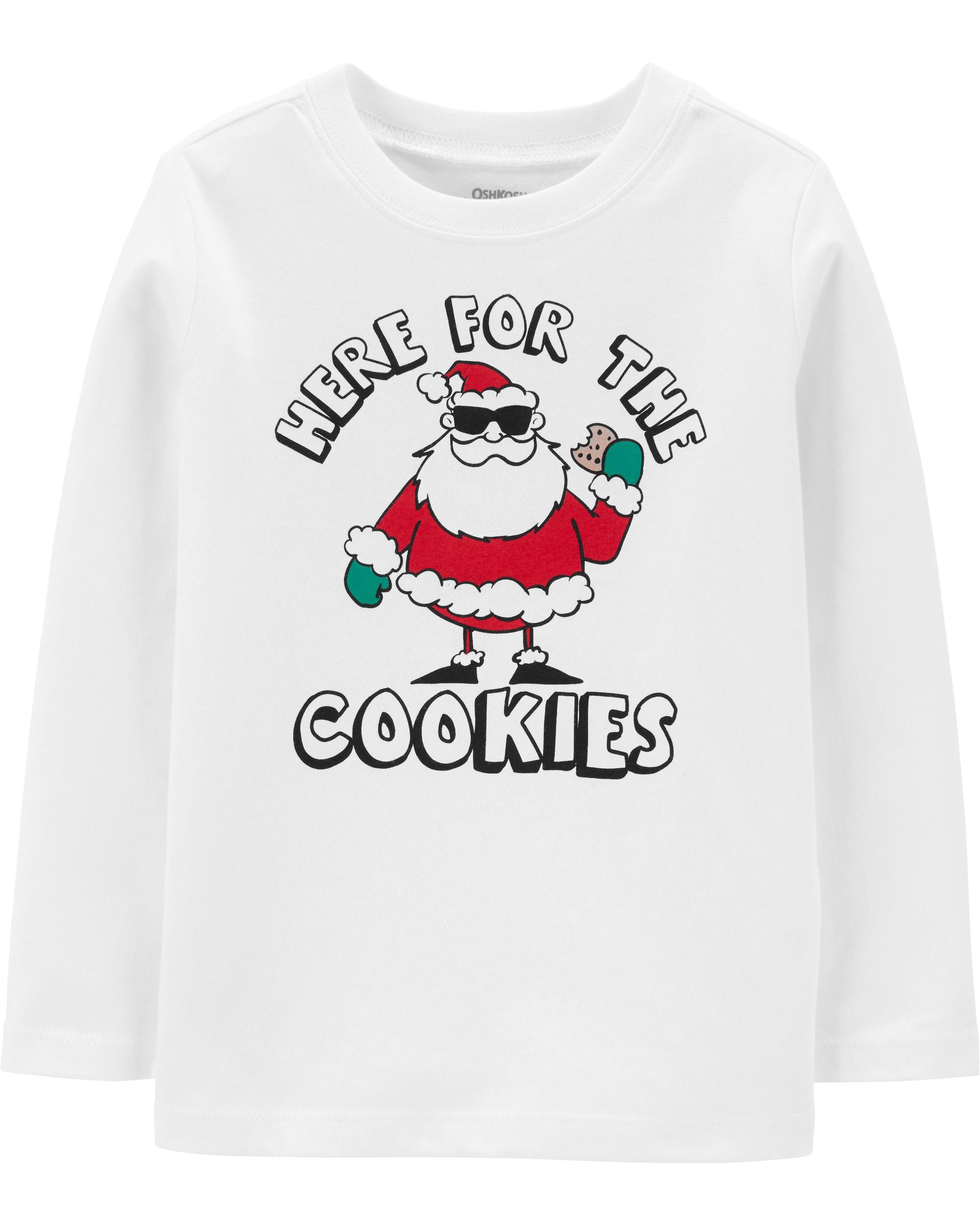 Carters Doorbuster Deals
Carters has some GREAT Doorbuster Deals going on right now!!! And to make this sale even better they are offering Free Shipping on ALL orders!!! WOOHOO! There are SO many great Tee's in this sale starting at only $4! This is the perfect time to get your child a few Christmas shirts for those holiday parties and grab a few for Christmas gifts!
How perfect is the Here for the Cookies shirt shown above?! Just $4!! Any baby boy would look too cute in that Tee!

My son would love this Dinosaur Jersey Tee! And for only $4 he may need it?!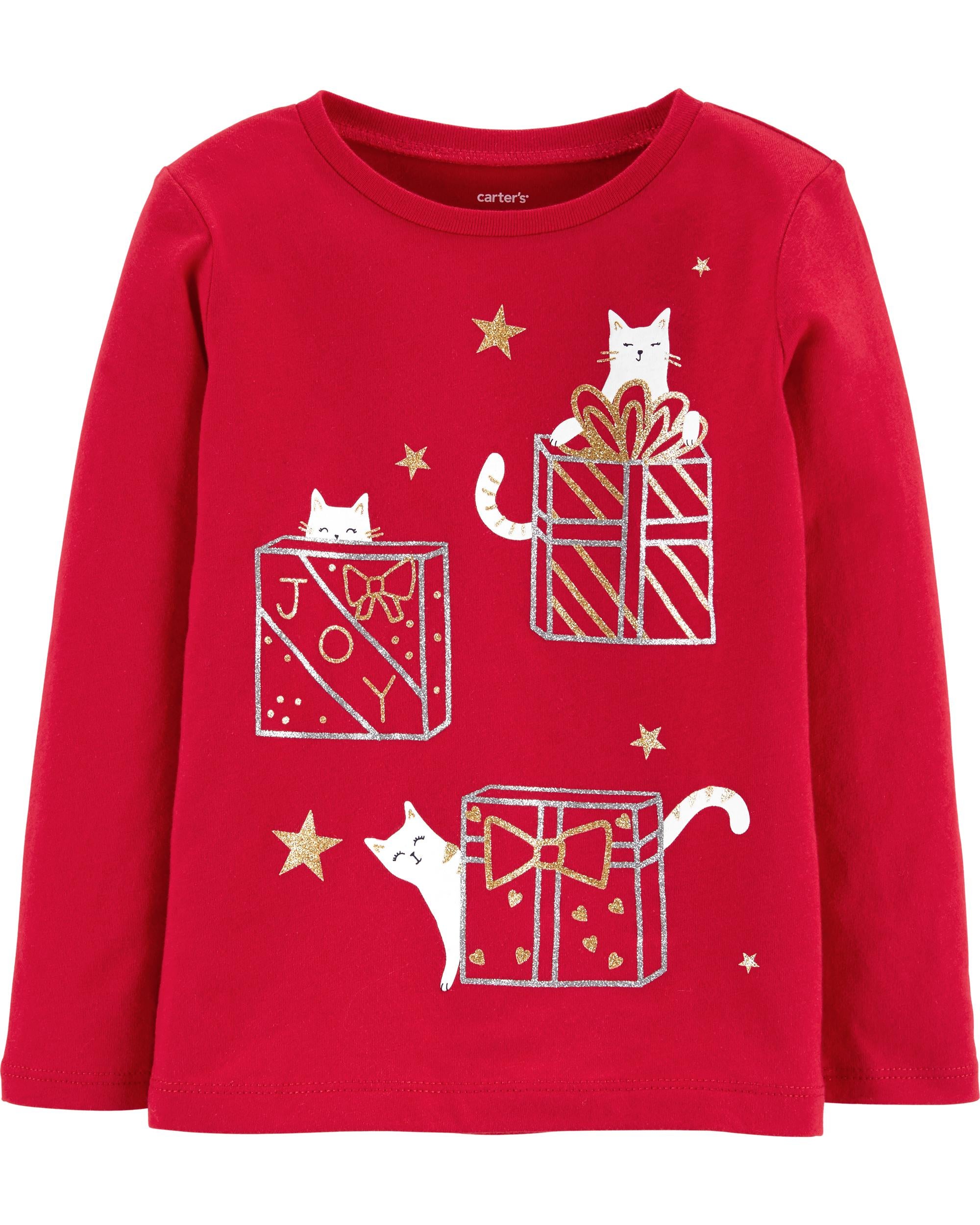 Girls Tees
How sweet is this Christmas cat Jersey Tee for only $4?! My niece loves cats so she would flip over this!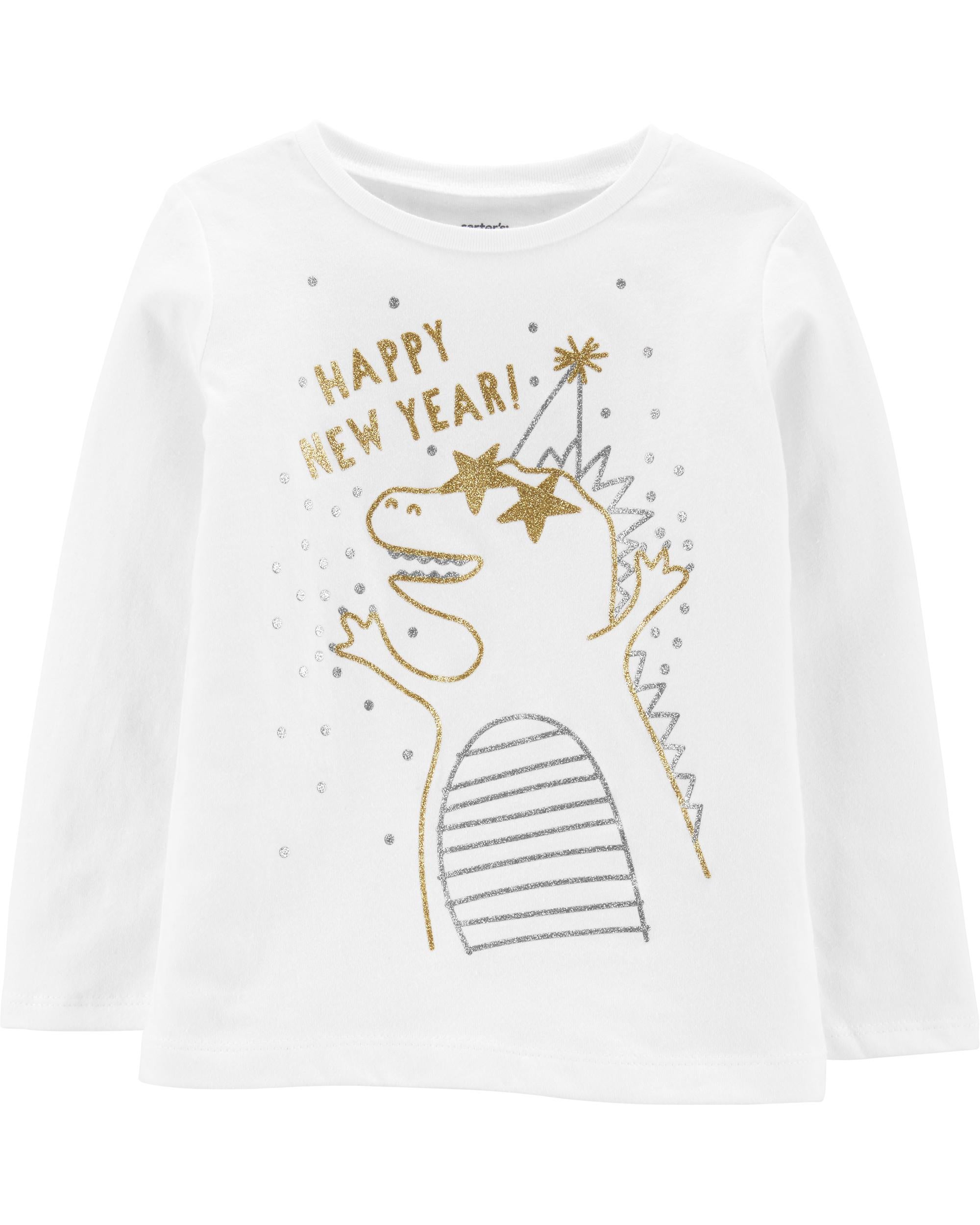 And we all need a Happy New Year shirt RIGHT??! My daughter would love it for the glitter alone! This would be super fun to wear on New Years Day!
I could go on and on showing you all of the great Carters Doorbusters Deals! Just so much to choose from! And there are a TON of shirts in this sale that aren't holiday-themed but they are my favorite!
Head to Carters now to see what your little one needs!