Salted Caramel Coffee Creamer Recipe
I have a New Obsession I wanted to share with you :) Salted Caramel Coffee Creamer. If you love Salted Caramel Recipes or the Starbucks Salted Caramel Mocha then this is a great recipe you must try! I have been using this for about a week and it's delicious in your morning coffee!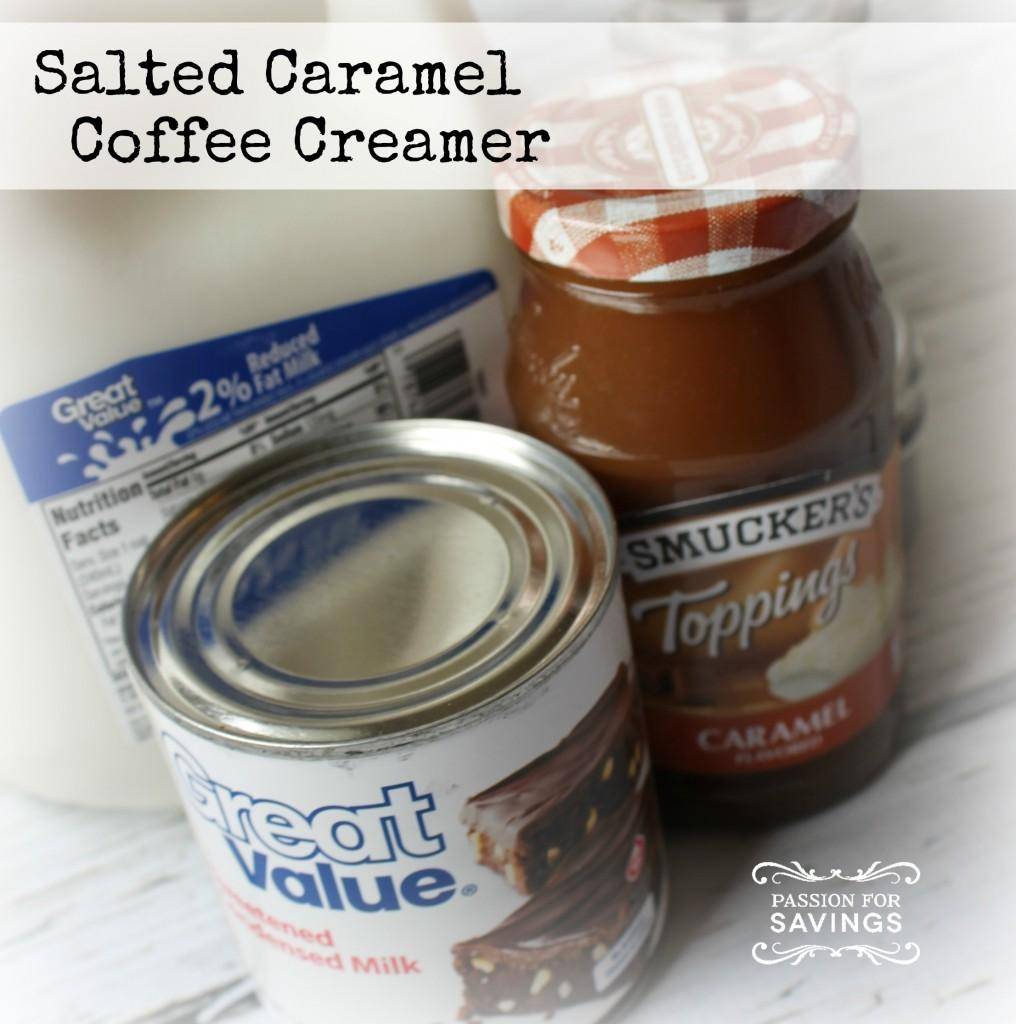 Here's what you need:
MY LATEST VIDEOS
Sweetened Condensed Milk
Caramel Ice Cream Topping
Salt
Milk (Or Heavy Cream, I used 2%)
How to Make:
Add 1/2 Cup of Sweetened Condensed Milk to a Mason Jar
Add in 4 Tbsp. of Caramel Sauce
Add in 1 tsp. of Salt
Stir or Shake to Mix Well before you add the milk
Add 1 1/2 Cups of Milk and Stir Gently
I use about 2 Tbsp. in my coffee but I like it creamy like that, you can use less, or if you want to add less milk to the recipe that's another option as well!
Here's a Printable Version of this Salted Caramel Coffee Creamer Recipe:

Make sure you check out our Saving Money Blog and also our How to Coupon Page for more tips, tricks and videos on saving money and using coupons.
Make sure you Follow Me on Pinterest!