This was awesome news to wake up to today! I just heard that the Amazon Free Shipping Minimum has been LOWERED from $35 to $25! Any item with "FREE Shipping" messaging on the product detail page that is fulfilled and shipped by Amazon is eligible and contributes to your free shipping order minimum. Remember that when you sign up with Amazon Prime, you get Free 2-Day Shipping :)  If you don't have Prime, you can sign up for a Free 30 Day Trial of Amazon Prime here.
I wanted to make sure you were aware that there are actually three ways you can get FREE Shipping on Amazon!
FREE 6 Month Trial for Students
One way to get free shipping is with Amazon Student. You will need a .edu email address which you would be issued at a college or university when you enroll.
FREE 3 Month Trial for Moms (And Caregivers)
You can also sign up for Amazon Mom and get Free Shipping! You can currently Sign Up for a Three Month Trial of Amazon Mom for FREE and there are lots of benefits to being a member. You will get Diaper Discounts, Clothing Deals, and more!
FREE 1 Month Trial for New Members
Another way is to sign up for Amazon Prime and you can sign up for a FREE 1 Month Trial. I recommend signing up for Amazon Prime which can get you all kinds of perks when you shop at Amazon. Amazon Prime is an yearly membership program priced at $79 per year that gives Amazon shoppers who subscribe unlimited Free Two-Day Shipping on tons of their products, instant streaming of movies and shows and you can read a Kindle book every month, including New York Times Bestsellers, with no due dates.
This is also a great time to sign up for Amazon Prime. I always Save So Much Money by using Amazon Prime during the holidays because it allows me to buy smaller items and toys that are a Great Deal without searching for other items (I don't really need) In order to meet the minimum. With the New Higher Minimum this is going to save you even more money!
When you join Amazon Prime in addition to Free 2 Day Shipping You also get some additional Freebies like Amazon Instant Video and access to Amazon's Kindle Owners Library.
Here are some of the Benefits of Prime:
* Instantly watch over 40,000 movies and TV episodes with titles for everyone
* Borrow books from the Kindle Owners' Lending Library
* Get unlimited FREE two-day shipping with no minimum order size
How Much Does It Cost? $6.58 per Month! That's Less than Netflix and you get Free Books and Free 2 Day shipping!!!
Why I pay Full Price for My Amazon Prime Membership
I really love my Prime Membership, I have been a member for over 2 years now and I held out for the longest time thinking I could always get "Free Shipping" By meating the minimums but I was spending so much more on those other items to get to the minimum that this was really worth it for our family. Also, I can get items here quickly that we need and sometimes before I would even make it back to the store to get what I needed. Since I try to only shop once a week to save money this lets me grab other random items in just a few days without leaving my house and being tempted to buy other things. Also, my kids are able to watch all their favorite Kids TV shows for Free on Amazon Prime, we simply stream them to our TV and we use this service instead of paying for something else like Netflix. So for less than the cost of Netflix we get Free Shipping, Access to tons of TV Shows and I can rent a book a month from the Kindle Library for FREE! It's one of the best values I have found.
It's a great time to sign up for any of these programs before the holidays to save on your shipping charges and remember that the new Amazon Free Shipping Minimum is $25!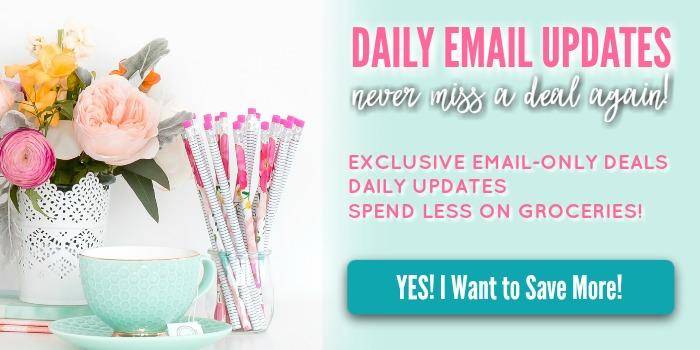 Never Miss a Deal Again! Join our Daily Hot Deal Alerts Email & get access to Exclusive Deals just for our Email Subscribers + You'll get Daily updates with all the best deals (both online & in store) so you can Save Even More! CLICK HERE to join our Community of People who Love to Save Money! We Make It Easy for You to Save!