Have you ever tried a wine club before? I have heard great things about Firstleaf Wine Club and today we found an awesome deal to share with you! Make sure you check out all of the other great online deals we are finding for you this week.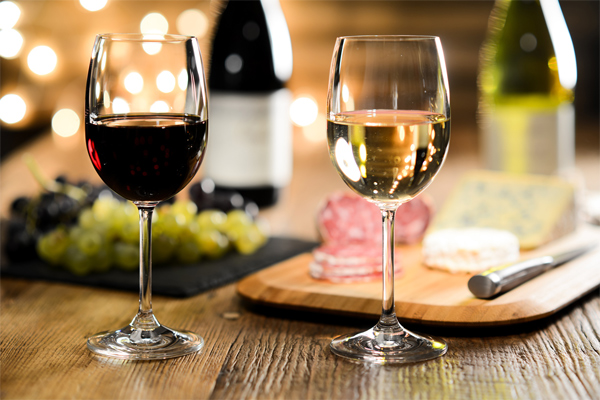 Firstleaf Wine Club
Do you have a Wine enthusiast in your life?? If so, you will want to check out this Prime Day offer from Firstleaf Wines! Right now, anyone can get 6 Bottles of Wine for only $39.95 with code SAVEBIG23 at checkout!! That's just $6.66 per bottle!! But, it gets even better. Get FREE Shipping for 1 year ($250 savings)!! This is a GREAT deal on an introductory box. And what a wonderful way to try new wines.
Firstleaf Wine Club just launched their Black Friday Sale! Get 6 bottles of premium wine for just $39.95 + Free Shipping for 1 year ($250 savings). This promo will run through 11/27/23.
Our Best Sale Of The Year! Get 6 Premium Wines for $39.95 + 1 Year Free Shipping with code SAVEBIG23.
What wines will I receive?
Take this short quiz to let them know what types of wines you might want in your first box. They ask questions on color, sweetness, and specific preferences on certain types of wines and notes. It also asks your adventure level so they know if you would be open to random choices, or if you want to stick to only your selections.
Can I customize my selection after the first box?
Once you have finished your first box, you can rate the wines they sent you and they will use your ratings to make personalized wine selections on the next. You can choose from hundreds of different white and red wines. I like that you can mix and match these boxes and really tailor them to your personal preferences (or even for a couple gifts!).
How frequent do my shipments come?
After your first box, you can select your following ones to come between 2-12 weeks apart. The more frequent you purchase, the more personalized each box will become.
How good are the deals?
They are GREAT! This is the lowest price we've ever seen!!
Are they any additional benefits?
TONS! You not only get wine discounted, you also get exclusive offers, special discounts, and tasting event invitations. If you are trying to become a wine connoisseur, you will love that you also get free, unlimited access to their Wine Concierge when you want to talk wine. Fine tune your note identification and learn even more about each bottle using this service.
Hurry on over to Firstleaf today to snag this great deal while it is still available!

Every Bottle has a 100% Love It Guarantee!
Plus, Firstleaf has a 100% Guarantee which means you'll absolutely love the wine you buy or you'll get a 100% refund! Just take the quiz to get started and find your favorite flavors!
Click Here to get Your First, Firstleaf Box Today!
Check out all the HOT Black Friday Deals We have Posted Today!!! Click Here to see them all!
Sign Up for our FREE Black Friday Deal Alerts and be the first to know about New Black Friday Deals and The Best Ways to Save On All Your Holiday Shopping!
You can also request to join our Black Friday Group on Facebook for updates on the best daily deals and lightning deals + All of our favorite sales each day!