Amazon is once again trying to make our life a touch easier! You can now get FREE Amazon Fresh Grocery Delivery for Prime Members!! Can I get a Hallelujah!?! This will be game-changer (and money saver!) for so many! Also, make sure you keep an eye on our Black Friday Ads! You know there will be so many great Amazon items in it as well!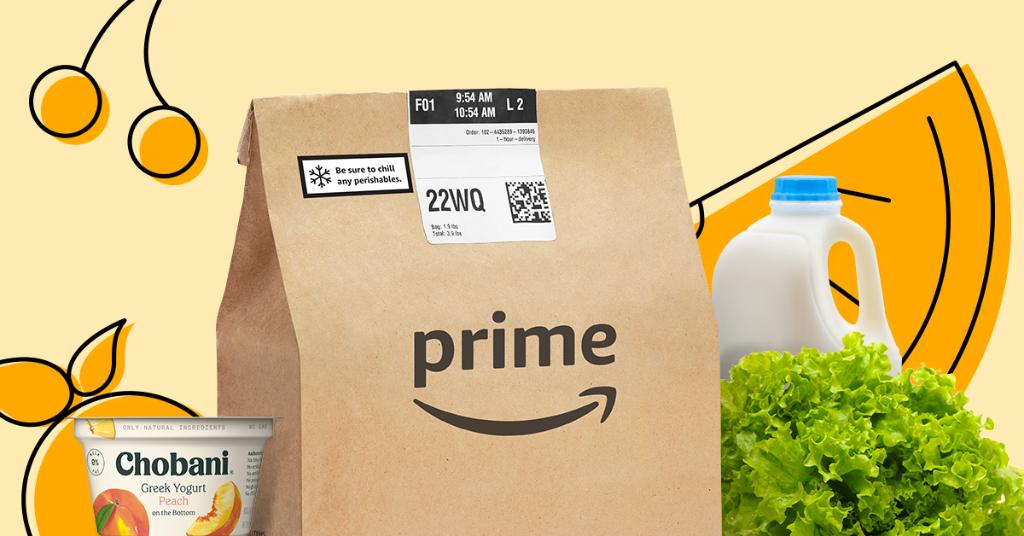 FREE Amazon Fresh Grocery Delivery for Prime Members
Amazon has announced that Prime members are now eligible for FREE Amazon Fresh grocery delivery, as opposed to having to pay the previous price of $15 a month for the service in addition to the Amazon Prime membership fee which is $119 a year.
With the new program, members are eligible for two-hour grocery delivery from participating grocers and Amazon-owned Whole Foods. In order to qualify for free delivery, customers will be required to meet an order minimum of $35.
It is only available in select cities right now. Go here to check and see if it is available in your location. If it is available in your city I will be pretty jealous since it isn't in mine yet!
Ordering your Amazon Fresh Groceries
The ordering process seems super easy! Very similar to other online grocery ordering systems, you will make your selections, add to cart, and select a 2-hour time delivery window. Then your groceries will be delivered free of charge on orders over $35. There are sorted categories for every department which makes finding items very easy. I love that there is a Fresh Deals tab where you can view items that are on sale or that there are coupons available for certain things.
If you decide to take advantage of this new service let us know what you think! Not a Prime member? Now maybe the time to sign up!
Go now to check out the Amazon Fresh Grocery Delivery for yourself!