Need new workout gear? We have JCPenney Coupon Codes you can use to get JCPenney Xersion Activewear on Sale for cheap! This sale is the perfect time to add some new winter workout gear to your wardrobe! Also, make sure you are following our Black Friday Ads because there are SO many hot deals rolling in this week!!!
JCPenney Xersion Activewear on Sale
If you are needing any new activewear you must go check out this Sale at JCPenney right now!!! You can use Coupon Code THANKS19 to save 20% off any purchase or 25% off a purchase of $100 or more!!!! I found so many great workout leggings and tops that look like some of the higher-end gear without the high price tag.
High Waisted Leggings
I can't even explain to you how cool the material is on these pants!!! The fun pattern On the Xersion Seamless leggings makes them even better! I would pair these with the Big Oversized Xersion Sweatshirts for a comfy look to run errands in.
Xersion Seamless High Waisted Leggings $14.99
Use Coupon Code THANK19
Pay just $11.99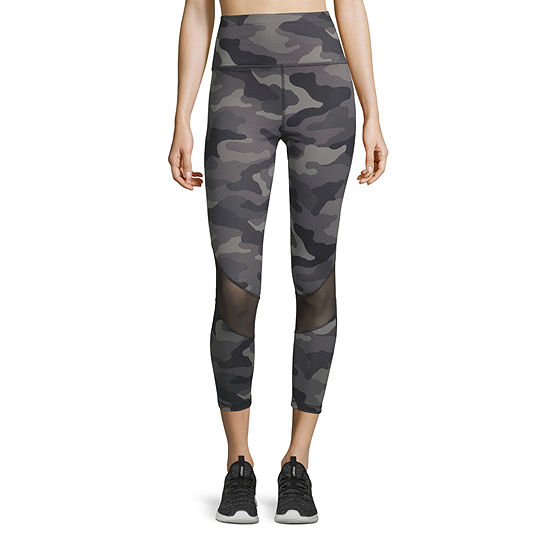 7/8 Leggings
How great are these 7/8 length Camo Leggings?! I love the muted colors on them! And I also Love that JCPenny now has a huge selection of 7/8 leggings at an affordable price!! These are my favorite!
Xersion Womens High Waisted Legging $21.99
Use Coupon Code THANKS19
Pay $17.59!!!
Xersion Sweatshirt
I would pair this Xersion Sweatshirt with everything legging I've shown you!!! It is the perfect length and comes in so many great colors! A good basic like this is hard for me to pass up!
Womens Xersion Sweatshirt $17.99
Use Coupon Code THANKS19
Pay just $14.39!
JCPenney offers Free Shipping on all orders over $99.00. Or any orders over $25.00 you can have shipped to your local store and pick up for free. Most orders that are shipped to the store are ready for pick up in 4-7 business days.
JCPenney® and Xersion® are the registered trademark of J. C. Penney Corporation, Inc.