You can use your Kohl's Coupons to pick up some nice deals on Kohl's Girls Boots On Sale for as low as $12.74- just in time for all of this cold weather that is here! Also, make sure you are keeping up with all of the Black Friday Deals we are posting so you don't miss out on any of the awesome deals we are finding!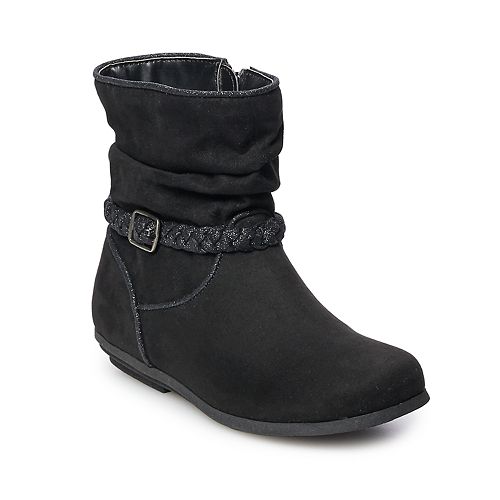 Kohl's Girls Boots On Sale
Kohl's has so many cute Girls Boots that are on sale right now! And we have TWO Coupon Codes you can use to get them even cheaper! You can use Coupon Code THANKSVETS and get $10 off $25 or more. Then you can get 15% off with the code SAVE15 at checkout.
The best value would be to buy 2 pairs of boots priced at $19.99 to take advantage of both codes! If you buy 2 pairs, you will pay $25.48 or $12.74 per pair when you stack both Coupon Codes!
The SO® Evelyn Girls' Slouch Boots shown above are on sale for $19.99 down from $44.99. They come in four different colors all of which are the perfect winter colors!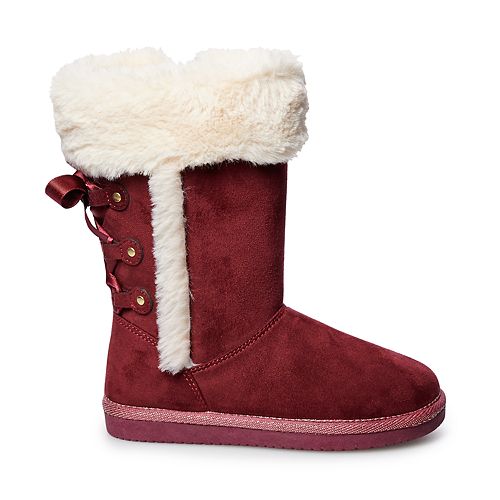 Look at these SO® Lori Girls' Winter Boots on sale for $19.99 down from $44.99! This Burgandy color is so hot this season!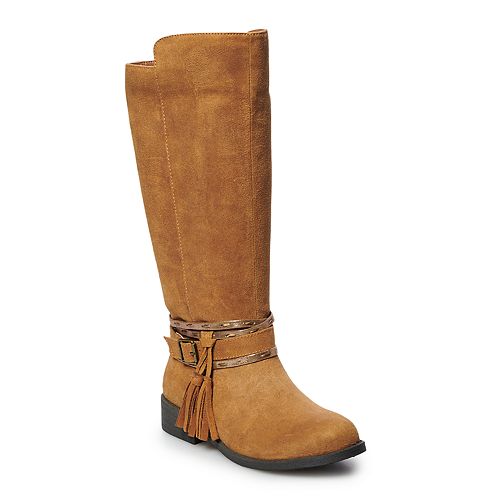 I LOVE these SO® Jody Girl's Riding Boots that are also just $19.99 during this sale! My daughter would love pairing these with dresses and leggings for Church this winter.
Here's your deal idea:
Buy any 2 Pairs of Girls Winter Boots at Kohl's – $19.99 each
Use the Coupon Code THANKSVETS for $10/$25 Purchase
Use the Coupon Code SAVE15 to save an extra 15% off
$12.74 each after coupon codes!
You can get Free Shipping with any purchase of $50 or more. Or choose free in-store pickup.
There are some awesome Boots On Sale that you don't want to miss, but these sizes are selling out SO FAST! Get yours quickly!