Hey ladies!!! I think you will love some of these Target Women's Dresses on Sale right now!!! There are so many great options in this sale! If you don't need any for yourself you might think about getting them for a Christmas gift or two! This deal doesn't last long so don't wait! And make sure you are following all of our Black Friday Ads so you don't miss out on any of the hot deals we are finding this holiday season!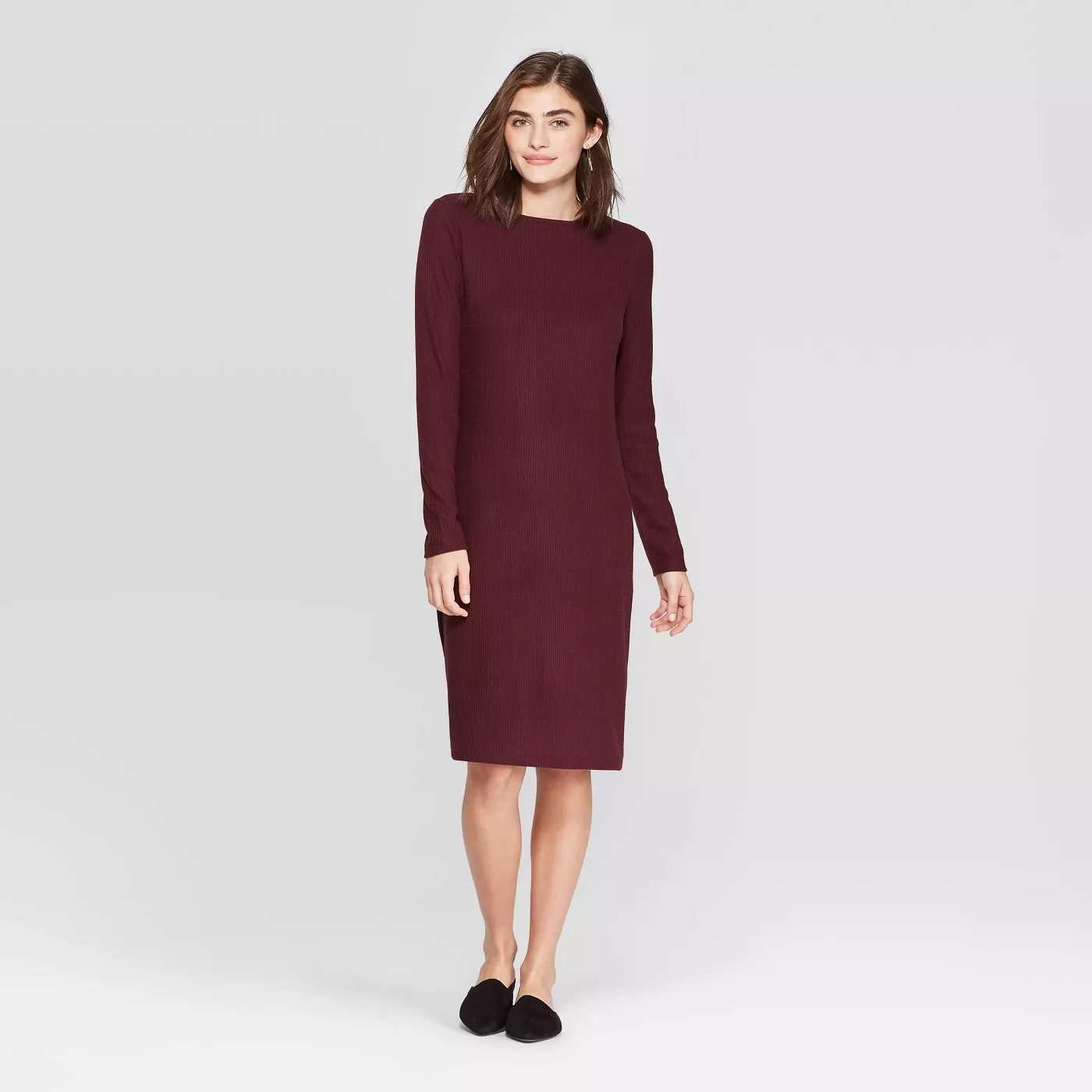 Target Women's Dresses Sale
You do not want to miss all of the great prices on dresses during this Target Dress Sale!!! This Sale is only valid until 11/6. So SHOP now!! If you have a Target REDcard, you will get an additional 5% Discount! Sign up for REDcard here.
Crewneck Rib Knit Dress
How great is the color on the Creneck Knit dress above?! I am loving that deep burgundy color for fall. And it's a steal at only $13.99!!!
Cowlneck Dress
If you like cowl neck clothing, you'll want to grab this Women's Short Sleeve Cowl Neck Back Tie A Line Midi Dress while this sale is going on. You'll get this dress for $24.49 right now!! Perfect color for those Christmas parties coming up!!!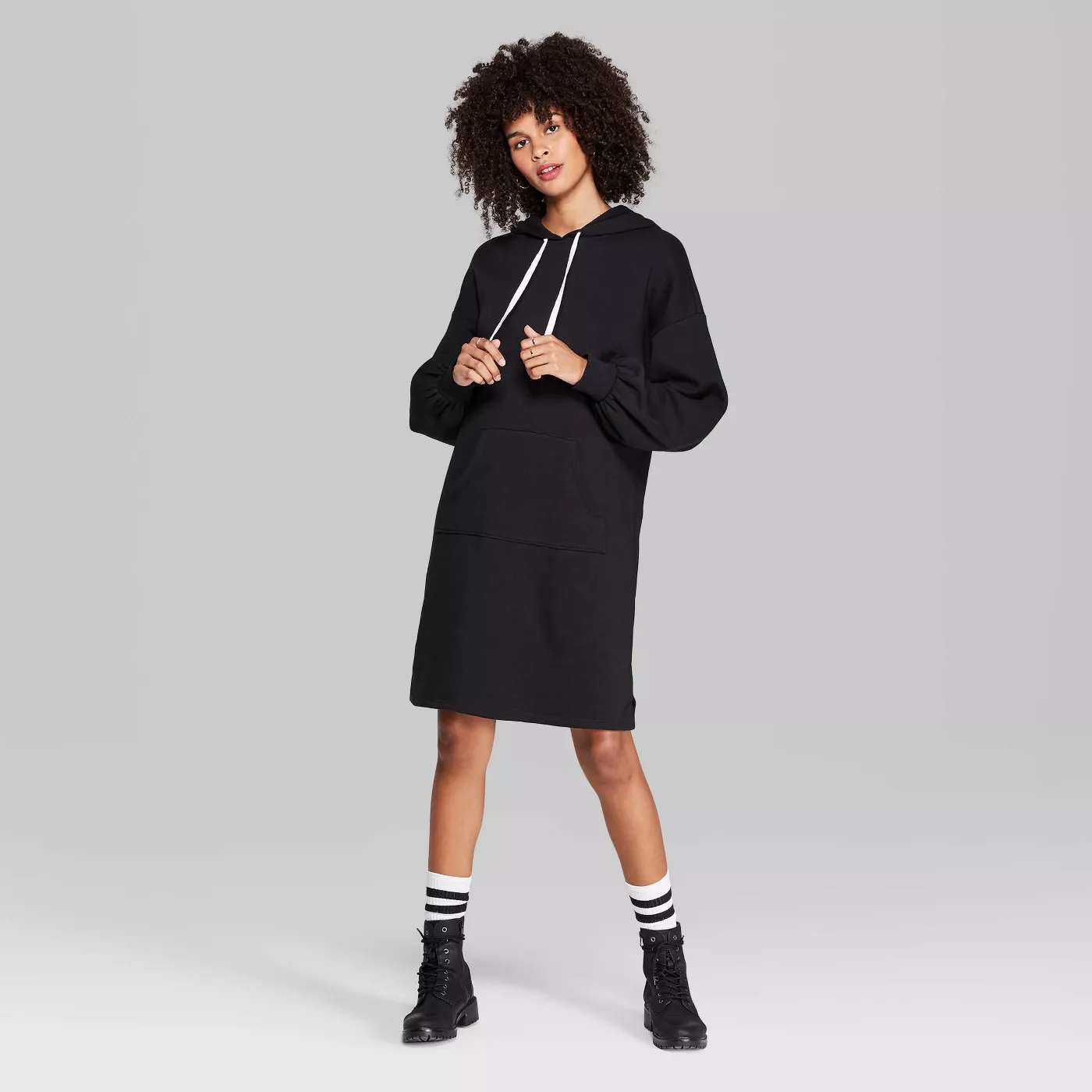 Hooded Sweatshirt Dress
I just love the casual look this dress has!! you could pair this Sweatshirt dress with leggings or nothing at all. Just simple and cute. Only $17.50 from now until 10/6!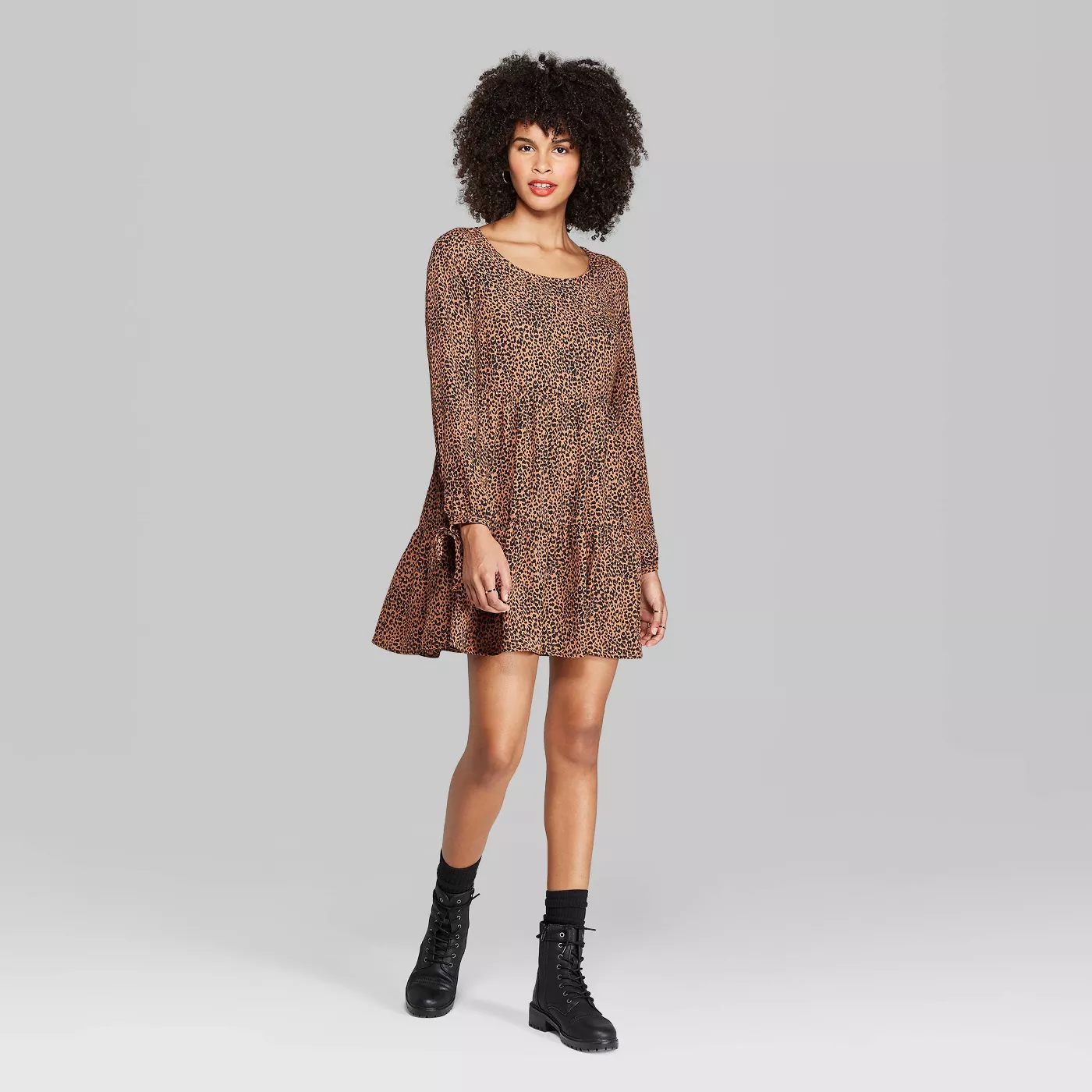 Leopard Print Long Sleeve
I am in LOVE with this Leopard Print Babydoll dress that is only $17.50!!!! Add to cart now for me! This is perfect all alone or you could add a fun cardigan or fitted blazer to change it up.
These are just a few of my favorites I saw! I could probably find a lot more if I kept looking! HA!
Make sure you don't miss out on this Target Women's Dresses Sale!!!