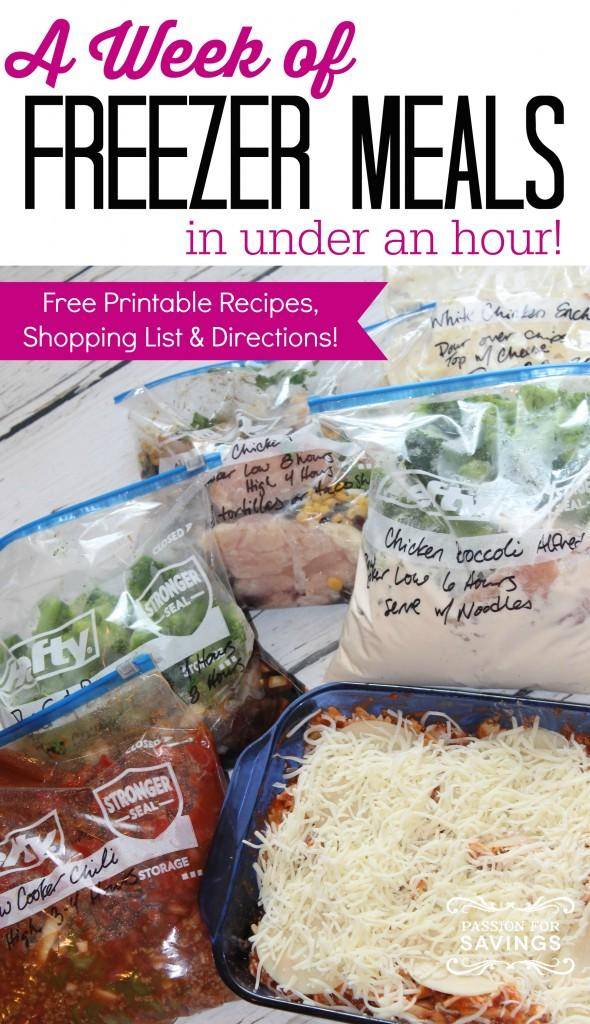 A Week of Easy Freezer Meals
I know that most of you know that I'm a big fan of Menu Planning and Shopping with a list! I'm also a fan of Freezer Cooking, but I'm not a fan of the Time it Takes to shop for and cook for a month! So I've come up with something that works much better for me. Weekly Freezer Cooking! Think of this as Meal Prep for the next week, You can shop for, Prepare and freeze all your dinners for the week in just about an hour! Then you've got something ready for each night of the week! We typically eat out one night a week, so 6 Meals is perfect for me and I've found I can quickly and easily prepare 6 meals in about an hour!
My favorite part of Weekly Freezer Cooking is that I am not stuck with 5-6 of the same meal :)  You can change up the menu each week, or if you would like to cook more than one of each meal you can easily double this shopping list and all the recipes!
I've got everything you need to get started:
FREE Printable Tips Sheet
FREE Printable Shopping List
FREE Printable Recipes & Assembly Instructions
Download Everything you need Here!

Plus, be sure to check out our NEW Freezer Cooking Meal Plans are now available. You can buy these new plans that include the Detailed Shopping List, Full Recipes, and even Step by Step Instructional Videos.
Here are a few tips for getting started:
1. Download & Print the Shopping List & Recipes, Make sure you check your pantry before you head to the store, you probably already have a few of the items you'll need and there's no need to buy extras :) Use what you have on hand first! That is a great way to save money!
2. I like to lay out all of my meals once I'm done shopping by ingredients. I just lay out each recipe, then pull out what I need so I can assemble the bags quickly.
3. Start by Cooking your Meat and Chopping up any vegetables. This will make assembling your bags super fast!
4. Label your Bags before you start filling them, it's easier to write on them while they are empty. I always include cooking directions on the bag so I don't have to track down the recipes each night.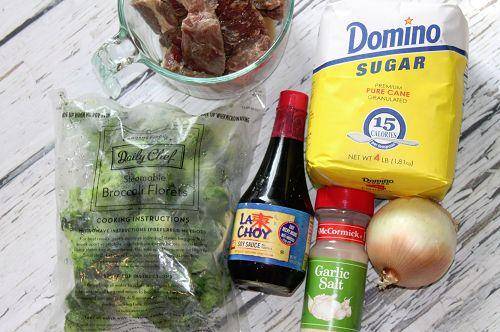 5. Not all of the meats need to be cooked first, but once you have the meats cooked you can assemble your bags. I do one meal at a time and it only takes a few minutes to actually assemble the bags. The most time consuming part is actually cooking the meat and cleaning up the kitchen :) I love only having a big mess once a week! This is probably my favorite part about freezer cooking (That, and the fact that I don't have to think about dinner each night)
6. Once you have all the bags in your freezer you're ready for a busy week! I just pull out a new bag each night at dinner time for the next night, then I just have to place the meal in the oven or slow cooker that day! It's so easy and a great way to stay organized and eat at home even with a Busy School-Year Schedule!
Download the Shopping List, Recipes & Directions Here!
Here are the meals included in this week's Freezer Cooking Menu:
If you have a favorite freezer cooking recipe be sure to leave a link below! I'd love to try some new recipes + I'm hoping to do more of these Weekly Freezer Cooking Menus if you guys like them! Let me know if you would like to see more!