You are going to love this Fried Apple Rings Recipe, it's SO good!
If you are looking for a FUN Apple Recipe, this Fried Apple Rings Recipe is PERFECT for Fall & Winter! Apple season is almost here and this is a fun way to enjoy apples all season long!
My kids LOVE apples, Apple Pie, Applesauce, Fried Apples, Baked Apples, and MORE! SO many wonderful recipes to choose form when it comes to Apples!
Plus, there is just something about apple recipes that screams fall & holidays! Maybe it's that we always have apple pie around Thanksgiving and Christmas. Maybe it's the warm aroma of baked apples that just feels like home and all warm and cozy! There are SO many reasons to fall in love with apples this year! I'm going to leave you with some of my absolute favorite apple recipes because I just can't resist!
Plus, here are even more Holiday Recipes – you'll even find more recipes using APPLES!
BONUS: What's your FAVORITE type of apple? Are you a normal gala apple fan, fuji apples, honey crisps apples, or something else?! ;)
Fried Apple Rings
INGREDIENTS:
4 Large Gala Apples
1 Cup Flour
1 tsp. Cinnamon
½ tsp. Baking Powder
½ tsp. Salt
3 Tablespoons Sugar
1 Large Eggs
1 ½ Cups Buttermilk
Vegetable Oil for Frying
1 Jar of Caramel Sauce (for dipping)
½ Cup Powdered Sugar (for topping)
DIRECTIONS:
Slice Apples into ¼" Thick Slices
Using a Small Round Cookie Cutter cut the centers of the apple to remove the core.
In a large bowl combine Flour, Cinnamon, Baking Powder, Salt, & Sugar and mix well
In a smaller bowl combine Eggs and Buttermilk and whisk.
Slowly pour buttermilk mixture into flour mixture and whisk until combined.
In a Cast Iron Skillet Add about 3-4" of Oil and heat to 350 Degrees
Dip Apple Rings in Batter and slowly add to Hot Oil
Flip Apple Rings occasionally until golden brown on Both Sides.
Remove Apple Rings from Hot Oil and Place on a Paper Towel Lined Plate
Place on a serving plate while still warm and sprinkle with Powdered Sugar
Serve With Warm Caramel Sauce (Store bought)
I hope you enjoy this recipe as much as we do. I also hope that apple recipes bring you as much joy as they do me! Here are some of my favorite Thanksgiving Recipes – and you are SURE to see some more Apple Options! You will also find some of my all-time favorite pumpkin recipes and desserts for holiday parties & snacks!
What are some of YOUR favorite Apple Recipes? Do you get the same warm, fuzzy feeling when you talk about apples and all of the wonderful desserts and side dish recipes you can make?! Does it bring back SO many childhood memories of holiday baking with your mom?
Apples are SO much fun to cook with and you can do SO many different things with them. I can't wait to hear about your favorite way to prepare apples or your favorite family recipes!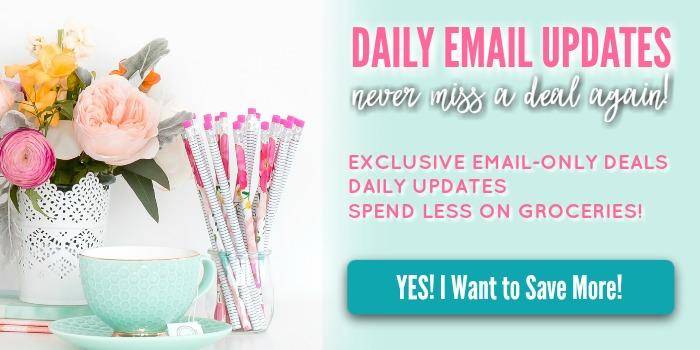 Never Miss a Deal Again! Join our Daily Hot Deal Alerts Email & get access to Exclusive Deals just for our Email Subscribers + You'll get Daily updates with all the best deals (both online & in store) so you can Save Even More! CLICK HERE to join our Community of People who Love to Save Money! We Make It Easy for You to Save!