If your kids love Beyblades, don't miss out on all the Beyblades Toys on sale right now! And, check out the other Target Coupons & Sales we have for you, too.
Beyblades Toys on Sale
Amazon also has the Beyblade Burst Evolution Star Strom Battle Set on sale for $34.99 + Free Shipping. The Beyblade Burst Star Storm Beystadium makes for awesome battle patterns. It also includes 2 Beyblade Burst Switch Strike right/left launchers.
You will get Free Shipping if you have Amazon Prime or on orders of $25 or more and if you don't have Prime, you can sign up for a Free 30 Day Trial of Amazon Prime here. Find more Amazon Deals on our Amazon Deals Page.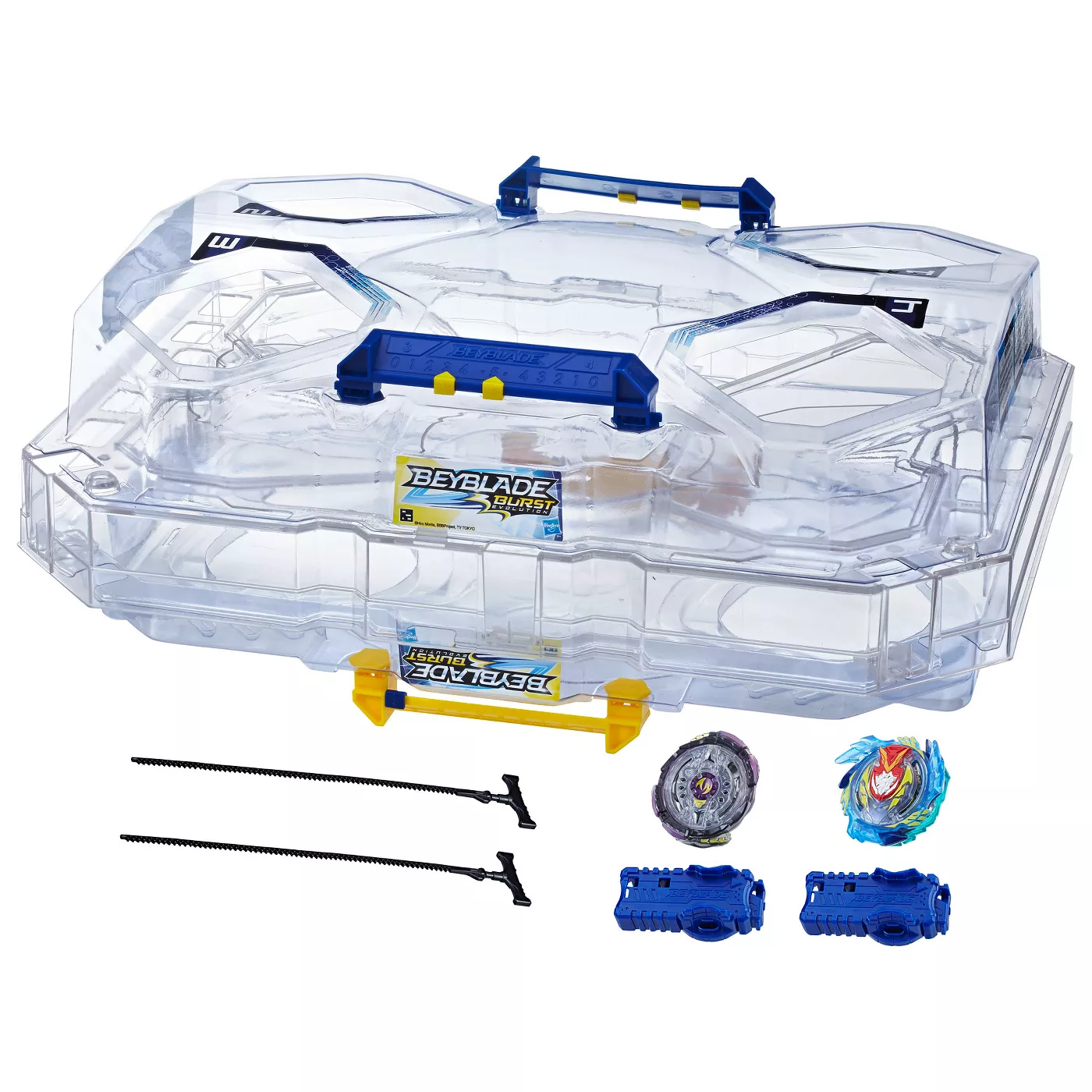 Beyblade Stadium at Target
My son is currently obsessed with these toys! So I was excited to find Beyblade Toys on Sale today! This Beyblade Burst Evolution Switch Strike Battle Tower is only $49.99 at Target right now!!! While it is not on sale you could use this week's Target Toy Coupon on it! This is a GREAT deal! This website shows limited stock on this item already. So don't wait on this deal if your kids are Beyblades fans!!!
Description
Think your Beyblade is the most powerful of all? Get ready for a face-off and find out if it really is with the Beyblade Burst Evolution SwitchStrike Battle Tower. The tower has 2 levels and can switch between 2 and 4 player mode. Whether you are going head-on with your opponent or having a tag team battle, this tower will transform depending on your gaming needs. Its multi-tiered batteling adds another layer of excitement. The set comes with a
BEYSTADIUM
, 2 right-spin Beyblade Burst launchers, and 2 right-spin Beyblade Burst switchstrike battling tops. What are you waiting for? Let it rip!
Hurry before these Beyblades Toys sell out at Target!
Beyblades
The Beyblade Burst Evolution SwitchStrike Starter Pack Doomscizor D3 is super cool because it can burst into pieces in battle. Get this for just $14.99!
Details:
Beyblade Burst SwitchStrike Doomscizor D3 DR32 TA12 right-spin top – attack type

Included SwitchStrike features—sliding blade attack & tight spin path

SwitchStrike feature only activated by collision from right side of the blade

Includes Beyblade Burst SwitchStrike: right-spin top (1), right/left-spin launcher (1), and instructions. Ages 8 and up
Don't miss out on the Beyblade Burst Evolution SwitchStrike Starter Pack Doomscizor D3 while it's on sale.