If your kid's are anything like mine, Christmas list's are forming!!! And what could be better than a Santa's Enchanted Mailbox to put those sweet letter's in! We will keep you posted on all the cute Christmas Decor we find at Walmart!
Santa's Enchanted Mailbox
We have had different Santa Mailboxes over the years but never this cool!! Younger kids would love the Christmas magic this would bring! Writing a letter is fun. But the letter DISAPPEARING right after you mail it is Classic Christmas Magic!!! Walmart has the Santa's Enchanted Mailbox for $24.97. I've seen similar Santa Mailboxes at other stores for $40.00 or more!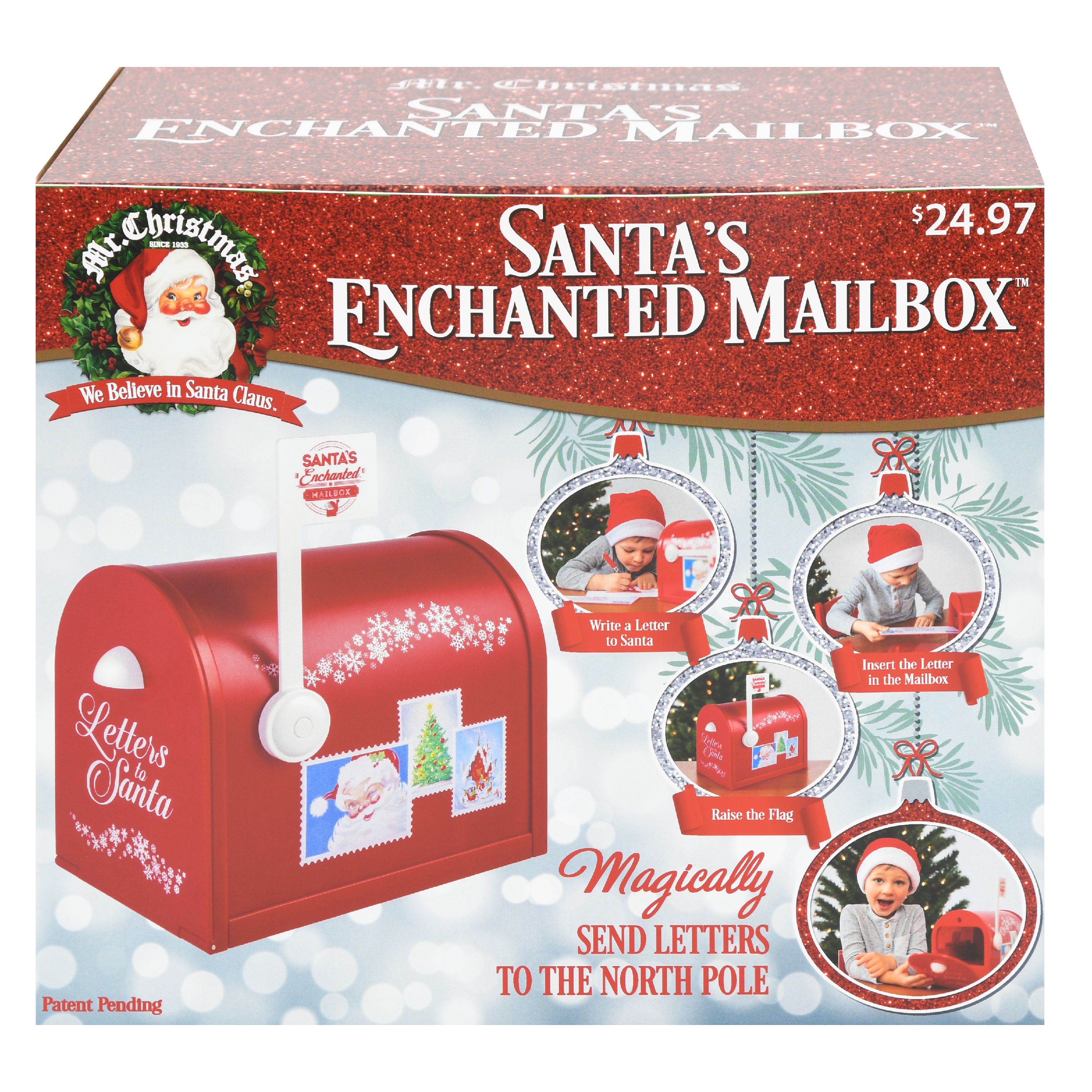 All I can think about is the look of wonder and surprise that would be on the child's face every time they put their sweet little Santa Letter into this mailbox. I think this would be such a fun tradition from young to old. Your child writes their Letter to Santa, put's them in one of the included envelopes, inserts into the slot close the door, raises the arm, and listens as a magical holiday song plays. When the door is opened, the letter is gone and on the way to the North Pole! SO fun!!! I would keep it right under our tree then Christmas morning after our presents are "delivered" the Mailbox would go back to the North Pole with Santa.
Walmart offers FREE 2 Day Shipping on every order of $35 or more. You can also choose Free In-Store Pick Up on thousands of items on Walmart.com.
Head on over to Walmart to get your Santa's Enchanted Mailbox and check out all of their great Holiday Decor!!